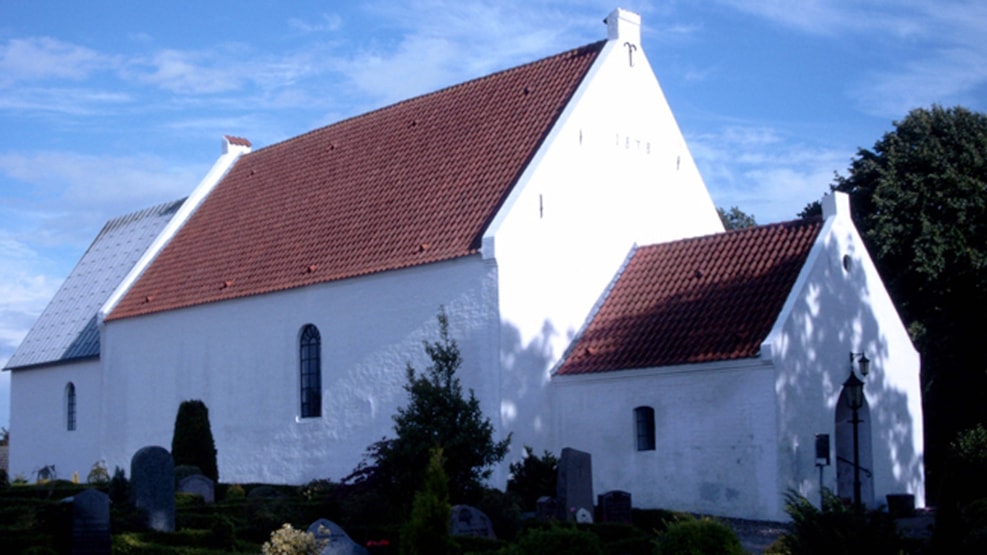 Lendum Church
Lendum Kirke
The first stone church on the site was presumably a Roman ashlar building built around 1200.
In the end of the sixteenth century, it was so dilapidated that a thorough reconstruction was needed. This resulted in the current red brick building which is whitewashed except the eastern end and the southern wall.
The pulpit is from 1640 and the altarpiece from 1722. The beautiful altar rails are made in wrought iron and the Roman baptismal font is in granite.