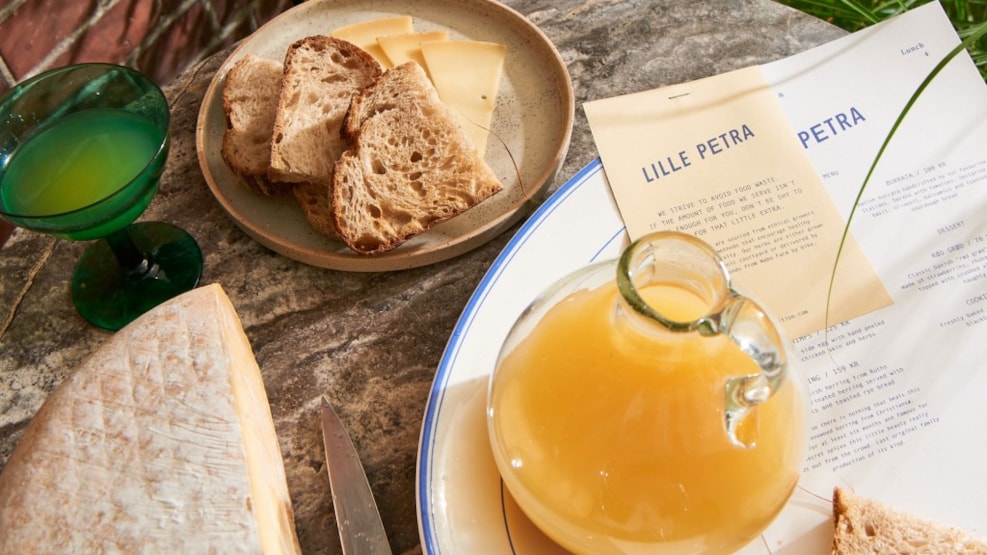 Lille Petra Café
Lille Petra cafe is what you can call a hidden gem, you won't run into it by accident. The café is located on Kronprinsessegade, hidden in one of Copenhagen's back alleys.
Walkthrough the gate on Kronprinsessegade, into the little alley where Lille Petra lies. Here is a cosy feeling, where they invite you to feel at home. If it's outside in the yard among the plants, or inside among the designer furniture.
Lille Petra café serves both breakfast and lunch. The breakfast includes croissants, egg, porridge and a breakfast plate. The dishes on the lunch menu is only described with one word, here you can get avocado, potato, waffle and always popular burrata. And for the whole day well-brewed coffee.
The café is part of the design shop &Tradition. Therefore, it's possible to buy many of the things you see displayed at the café.
Like many cafes and restaurants in Copenhagen, Lille Petra does a lot for sustainability. The food is based on the seasons, and the ingredients are local or grown from their garden. The menu is created in collaboration with Søren Westh, who is a founding partner of .506 a Copenhagen based culinary lab.