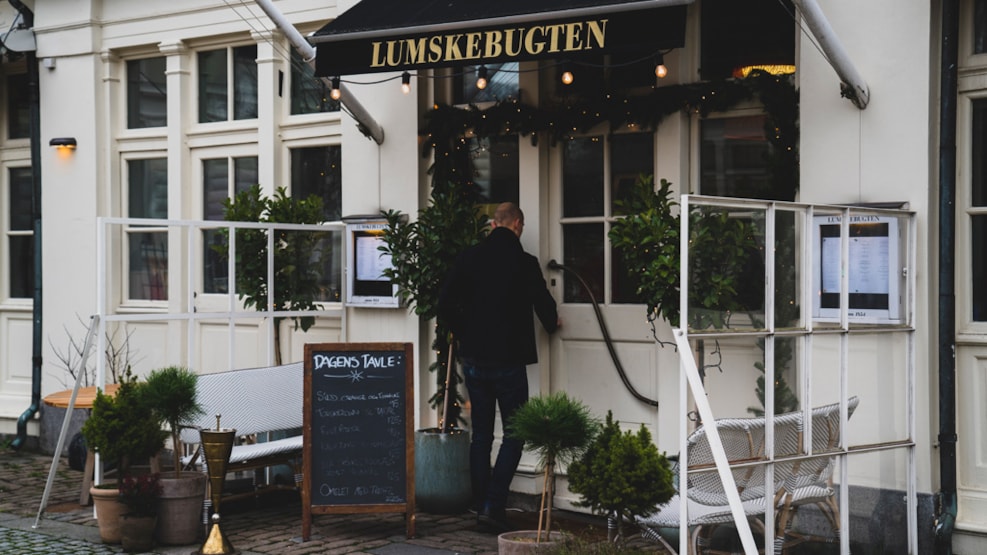 Lumskebugten
Lumskebugten - the Treacherous Bay - offers traditional Danish cuisine, including an extensive selection of fresh seafood.
A historic – yet modern - restaurant with some of the best smørrebrød and other traditional Danish dishes in all of Copenhagen. And a go-to place for vegans and vegetarians too.
In these classic and beautiful premises home to the restaurant Lumskebugten for more than 160 years you'll find some interesting contrasts with traditional Danish dishes and smørrebrød – and a vegetable-loving chef who was on the forefront with food trends long before anyone thought of the New Nordic cuisine manifesto.
The living legend, chef Erwin Lauterbach is admired and respected among Denmark's top chefs for his visionary approach to cooking and not least his accomplishment of bringing local vegetables in season in to Copenhagen's gourmet kitchens back in the 80's when classic French cuisine used to rule supreme in the city's finest restaurants.
Lauterbach's approach was long before anyone thought of any New Nordic Gastronomy manifesto which builds on some of the same principles and helped pave the way for noma and other Nordic gastronomy temples that Copenhagen is now famous all around the globe.
Visit Lumskebugten for lunch or dinner and soak up the historic ambiance in the most majestic part of the harbour, and taste for yourself what makes Lumskebugten an ever-relevant classic on the constantly evolving scene of quality restaurants in Copenhagen.
Combine your visit there with a walk on the beautiful Citadel or some gallery hopping in the majestic Bredgade right next door.