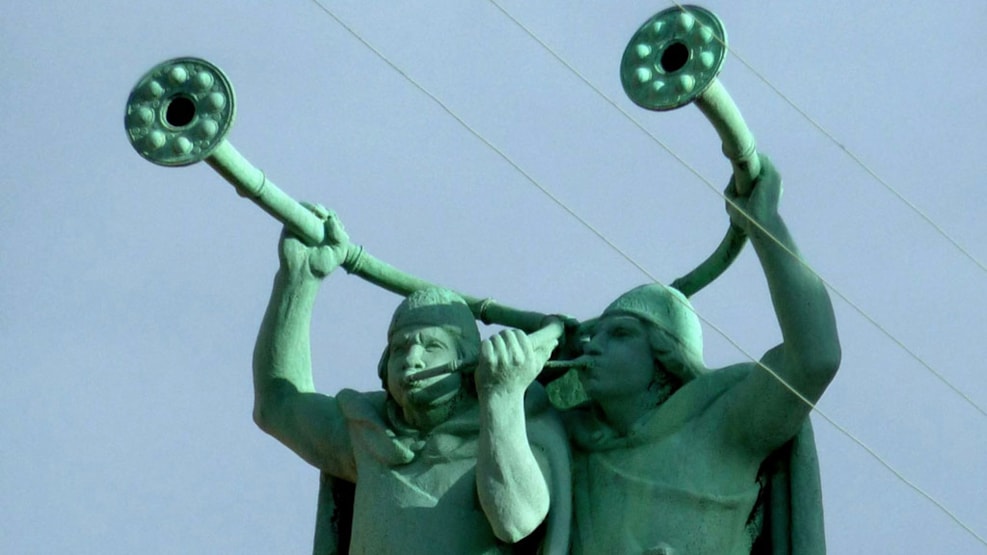 The Lure Players
The Lure Players is a monument on Copenhagen City Hall Square, which depicts two Lure Players placed on a column. The two Lure Players are made of bronze, while the column is made of brick. The overall height is approximately 20 meters.

The monument was made in the years 1911-1914 and was a gift from the Carlsberg Foundation to Copenhagen on the occasion of the 100th anniversary of brewer J.C. Jacobsen's birth (1811-1887).
The column was designed by Anton Rosen, the architect who also built the Palace Hotel. The figures are playing a Bronze Age instrument, normally found in pairs by archeologists. Originals can see at the National Museum.

Reportedly, The Lure Players should blow their horns when a virgin passes them.