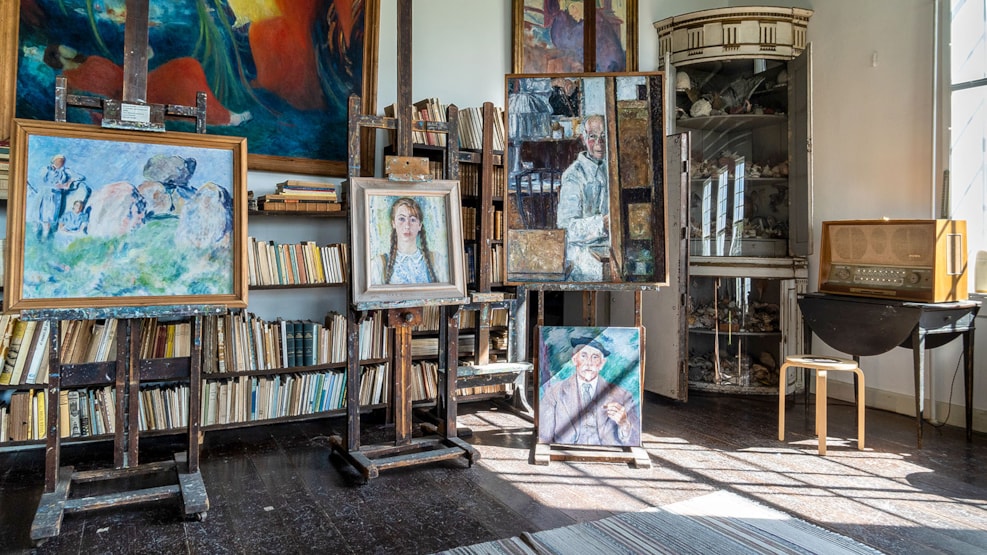 Malergården
Malergården is like entering a time pocket. An authentic artist home where the light and the smells in the old rooms are the same which met and inspired the artist Sigurd Swane and his family. Here you can enjoy the Swane paintings in their right environment.

Sigurd Swane who built Malergården by Plejerup in 1934 is an icon of Odsherred Art. With the Isefjord by the front door, the family wanted to create a peaceful and self-sufficient paradise.

The family's history is unusual and distinctive, as a visit to Malergården will reveal. The beautiful buildings, the living rooms, the garden and the yard tell an intriguing story about the art, the family, their visitors, travels and dreams.

Visit Swane's studio, the "radio room", the garden room, the schoolroom, the beautiful kitchen and now also the apartment which Henrik Swane occupied until 2011.

The garden is a universe of its own with a breathtaking view of the fjord.