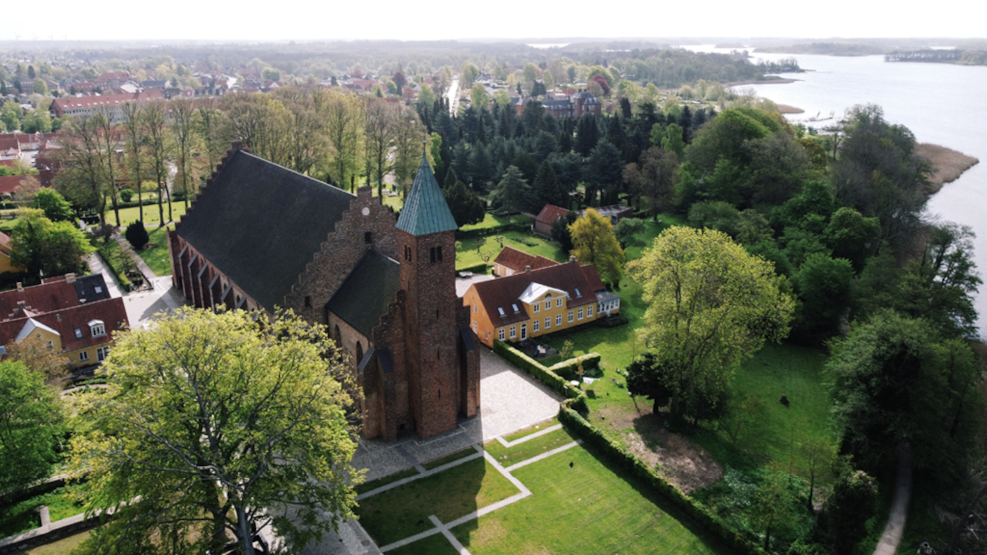 Maribo Cathedral
Experience the large and impressive Maribo Cathedral, have a look at the crypt where Leonora Christina was buried and explore the old abbey ruins.
The church was originally built in the 15th century as part of a double monastery – situated between two sections: a nunnery and a monastery.
When Maribo's old village church burned down in 1596, the abbey church became the town's new church. In 1803, its status changed from church to cathedral.
The church has undergone a number of renovations over the years. In the 1890s, however, the cathedral was restored to its original appearance, and today it is a representation of how it may have looked during the Middle Ages.
Today, the original ruins of the nuns' cloister can be seen outside the cathedral. A paving stone indicates where the walls from the old cloister were located.
Visit the Cathedral
The cathedral is open to visitors from 9:00 – 17:00 every day.
Guided tours for groups can be arranged by contacting the church office.
Leonora Christina
King Christian IV's daughter Leonora Christina lived at Maribo Abbey from 1685 to 1698.
She was buried in the church, but shortly after the burial, her body was removed.
Leonora Christina's tombstone and the crypt containing her coffin can still be seen in Maribo Cathedral.
A memorial stone for Leonora Christina can also be found by the west gable of the cathedral.