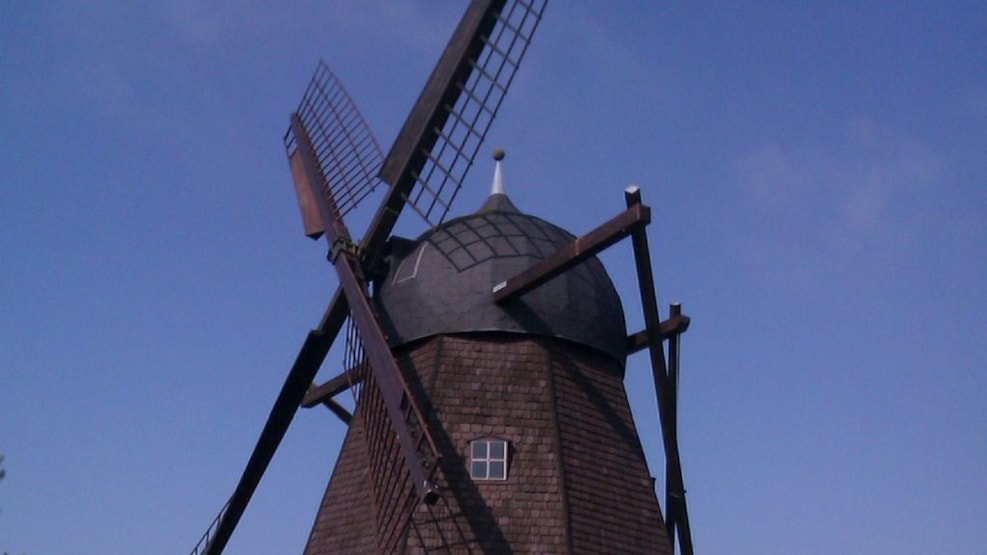 The Mill of Vindblæs
The Mill of Vindblæs was built from 1875 to 1879. It is a so-called Dutch mill with wood chips.

The mill was in use until 1962 after which it was left to dilapitate. In 1975 the miller donated the mill to the people living in the area around it.

The donation was made on one condition - the mill had to be restored to how it was 100 years ago. The people formed an organisation, "Friends of the Mill" and started the restoration, which was all done on a voluntary basis.

The mill hat and wings were completely renewed. Additionally, the defacing tin sheets, that covered the mill, were removed and replaced with wood chips.

Inside the mill the ginding mills, mill stone and sieve box are placed as they were when the mill was used.