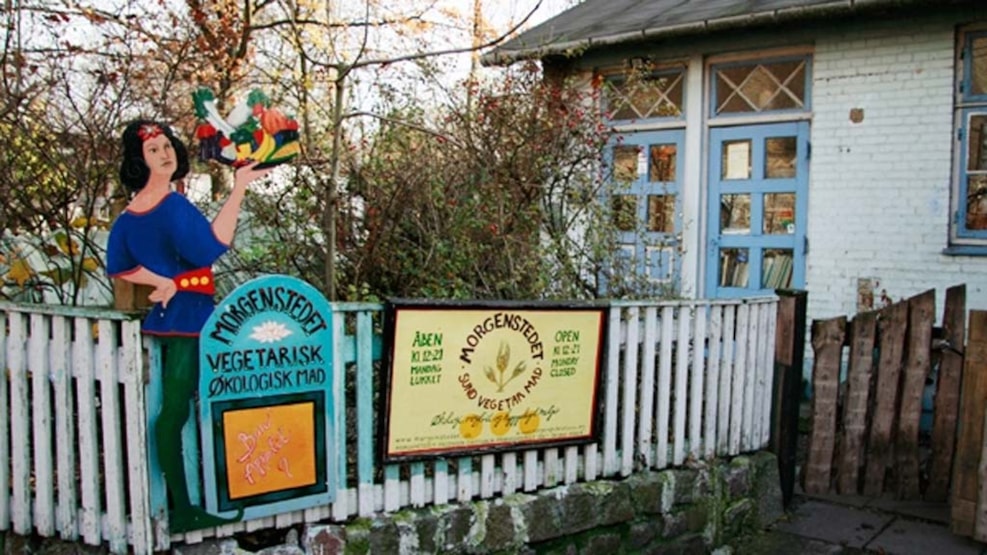 Morgenstedet
Morgenstedet is an organic, vegetarian eatery in freetown Christiania.

It has existed for more than 20 years on a concept of collectivism and a voluntary workforce. This results in an intriguing mixture of cuisines; from Far Eastern to the Mediterranean, depending on what chef is on shift.

One thing you can be sure of is that it is homemade vegetarian fare based on organic ingredients. Usually, you can choose between two hot dishes and several salads for less than 100DKK.

The café is housed in a small white-washed house with a pebbled front yard. When the sun is out this is a perfect place to lounge. The interior of the house is made up of a quirky composition of furniture and an open countryside kitchen with an antique stove.

Self Service

While your food will be brought to your table, you are expected to pick up your cutlery and water from a self-service table and clear your own table when you are done. This is all part of the philosophy that guests should contribute to maintaining the café and keeping prices low.