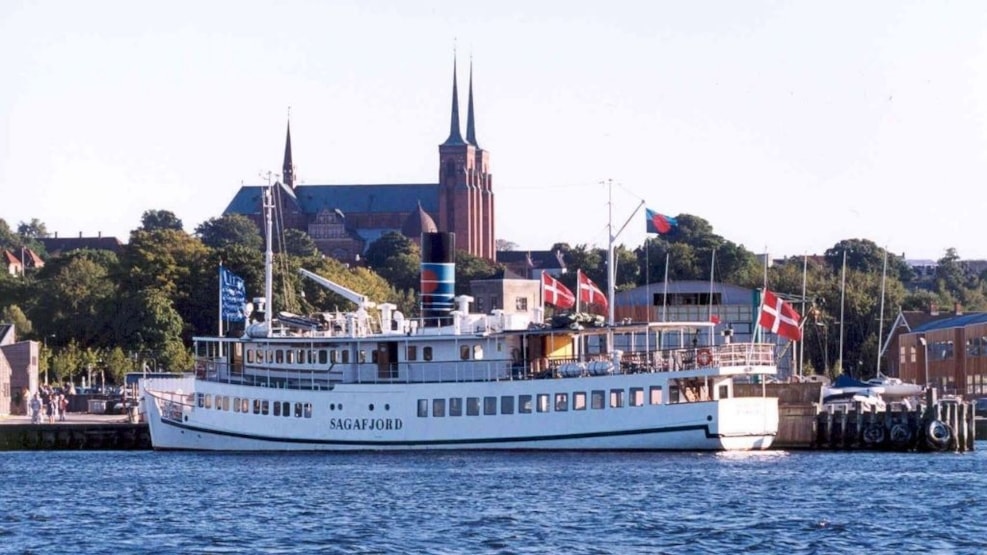 M/S Sagafjord
The Old Timer M/S Sagafjord with beautiful teak mahogany and brass interior takes you on a cruise in the wake of the Vikings on Roskilde Fjord.
Setting out from Roskilde Harbour the ship sails in the innermost part of Roskilde Fjord going close to some of the most beautiful and historic places in Denmark. A trip lasts from 1.5 to 3.5 hours. Evening guests may stay on board until 2 a.m.
There is a small shop on the sundeck available to buy coffee and ice cream. No entrance to the restaurant. 
From the excellent kitchen you can choose in-between: Lunch menus, coffee in the afternoon or dinner menus. The three saloons of the restaurant seat up to 156 guests thus making the ship suitable for e.g. weddings, anniversaries, receptions etc.

Disabled persons welcome.