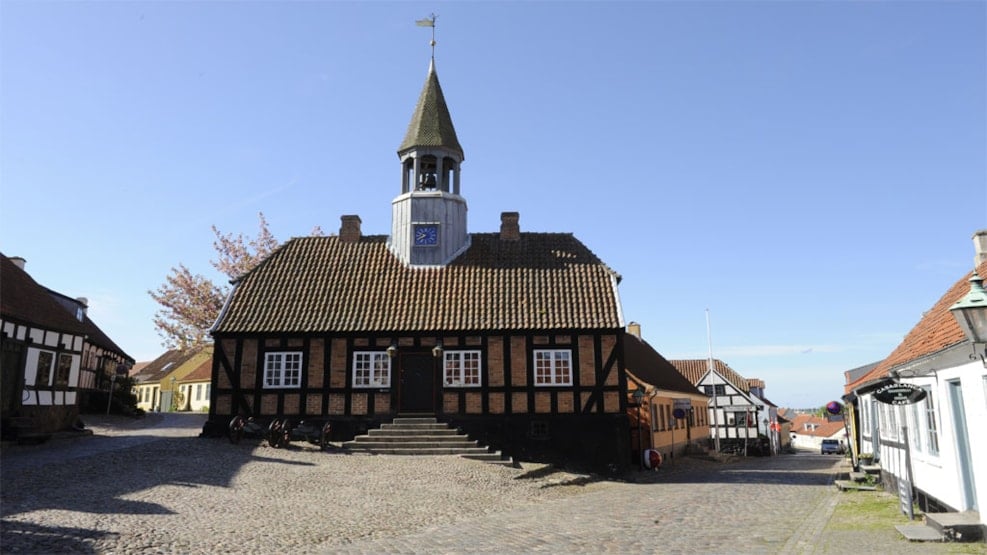 Museum The Old Townhall
Det Gamle Rådhus in Ebeltoft is known and loved by many people – perhaps in particular by the more than 500 couples who get married at Det Gamle Rådhus every year. However, the town hall serves a purpose beyond being the nostalgic setting for wedding ceremonies. The town hall is closed due to renovation until April 2024.
When visiting Ebeltoft, you should set aside time to pop into this beautiful, old town hall Det Gamle Rådhus in the heart of old Ebeltoft. You can see the watchmen's quarters, Molbostuen, Tingstuen, and the dungeon with their original decor; a lovely time warp to be in.
Get Married at Det Gamle Rådhus in Ebeltoft
The old town hall is a small, idyllic building in the heart of Ebeltoft, and a large number of Danish as well as international couples tie the knot in the small Tingstue in Det Gamle Rådhus. Visitors therefore have to be prepared for the first couple of opening hours on Saturdays perhaps being reserved for a wedding.
For information on wedding ceremonies, please contact the municipality of Syddjurs Kommune at +45 87 53 50 00.
See what others are sharing on Instagram