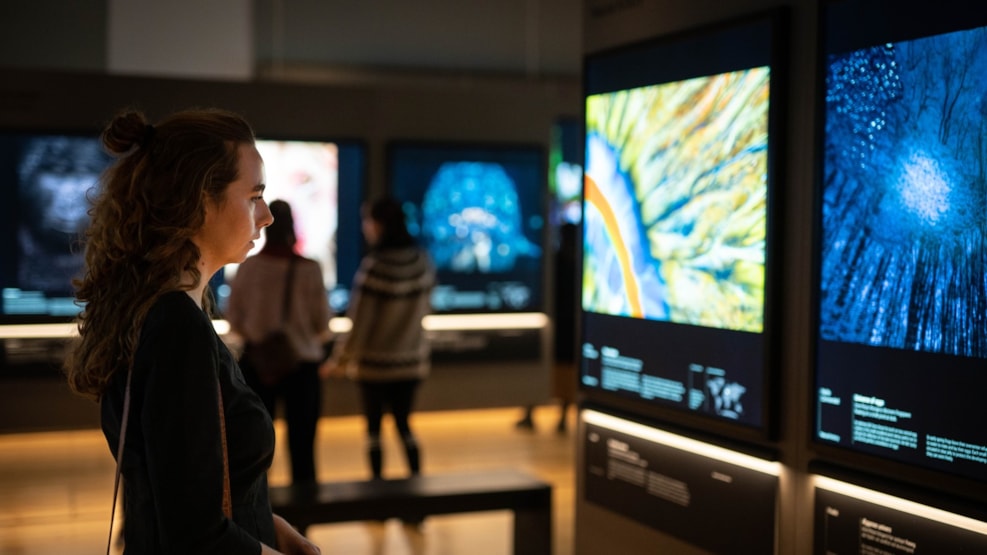 Natural History Museum of Denmark
Marvel at meteorites, fossils and a piece of the moon at this natural history museum.
Natural History Museum of Denmark
Marvel at beautiful minerals, touch a 16-ton meteorite from outer space, and explore the world of nature in the changing exhibitions at Denmark's national museum of natural history.
Each year, the Natural History Museum of Denmark is a venue for the critically acclaimed Wildlife Photographer of the Year exhibition, featuring the 100 best photos selected from more than 50,000 submissions worldwide. Explore some of the world's greatest habitats, see fascinating animal behavior and get to know extraordinary species. Go deeper and discover the surprising – and often challenging – stories behind the images during a time of environmental crisis. See www.wpy.dk for the exhibition period.
Also, do not miss this year's big special exhibition 'Monkeys – A Primate Story' either. It will be on display from 17 May 2023 to 25 February 2024, and in the exhibition you can meet all kinds of monkeys - from the tiny pygmy mouse lemur weighing just 30 grams to the impressive gorilla of 220 kg. In the exhibition's Monkey Workshop, the whole family can be creative, take part in fun quizzes, examine skulls and much more. Get a fascinating insight into the world of the primates - and learn more about yourself at the same time.
The museum is part of Copenhagen's green museum district, Parkmuseerne, and is beautifully situated in the corner of the Botanical Garden, near Nørreport Station. Recharge in the museum café with a view of the romantic garden and go on to explore Denmark's collection of rare plants from around the globe.