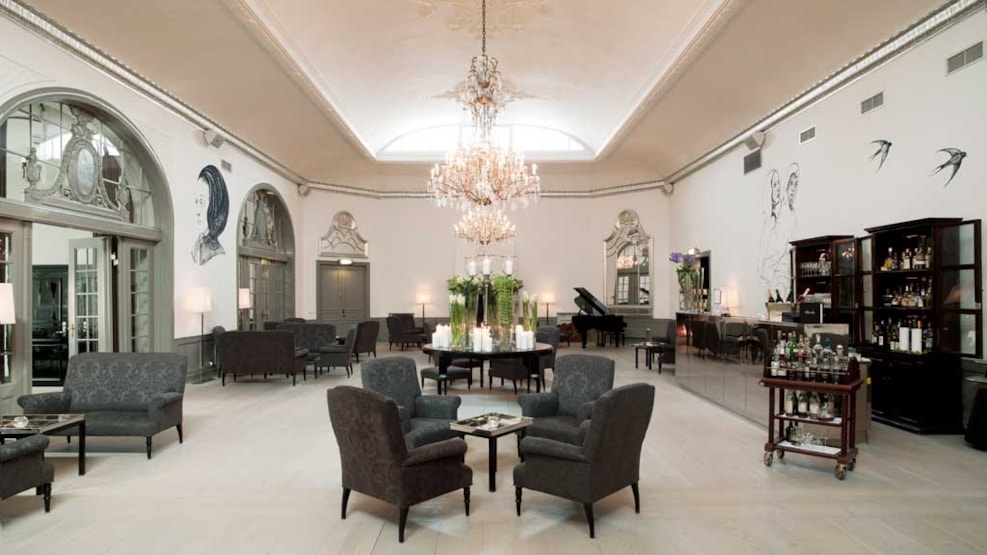 Nimb Bar
Nimb Bar is part of the iconic Nimb palace in Copenhagen's Tivoli Gardens, and the bar itself is situated in the old ball room.
One of the city's most elegant and classic bars yet welcoming and with a warm atmosphere, not only created by the cozy fireplace. The big room with the high celling ouzes class while being a well decorated cozy area. 
Here you are served classic cocktails, champagne and beautiful wines. During Christmas, they serve up some of Copenhagen's best glögg (traditional Danish mulled wine), which goes perfectly well with their sweet Christmas treats.
The bar also offers a snack menu, as well as afternoon tea and a luxury brunch on the weekends. You can access Nimb from Bernstorffsgade as without entering Tivoli Gardens.
Part of the Nimb family
Nimb Bar is part of the Nimb family - Tivoli's Moorish food palace where you will find exclusive gourmet experiences, popular everyday luxury, bar and brunch, hotel and terrace.