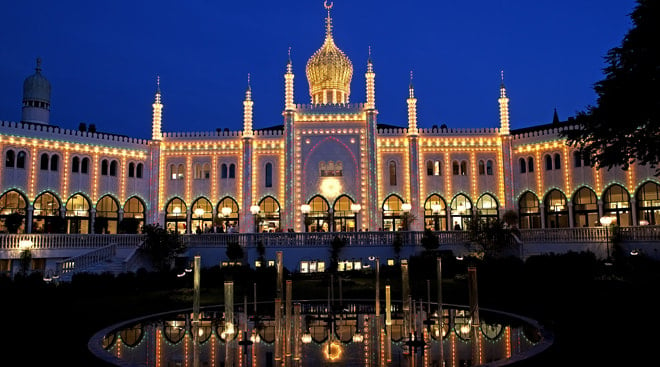 Nimb Brasserie
French classics, earnest cuisine and a stunning view to Tivoli Gardens.
Spacious, relaxing and with a view to Tivoli Gardens' open-air stage, Nimb Brasserie is one of Denmark's largest restaurants of its kind with room for both business lunches, date nights, and the full family dinners. The service is competent while the atmosphere is informal and down to earth.
The kitchen is passionate about the French brasserie classics such as tartare, flambé pepper steak, fresh fish and crepe suzette.
Nimb Brasserie is also open for breakfast, where you can go all in on the well-assorted buffet, or order from the menu and give for instance the Danish "øllebrød" a try – a traditional porridge made from rye bread. On weekends you can enjoy Nimb Brasserie's big brunch.
Part of the Nimb family
Nimb Brasserie is part of the Nimb family - Tivoli's Moorish food palace where you will find exclusive gourmet experiences, popular everyday luxury, bar and brunch, hotel and terrace.