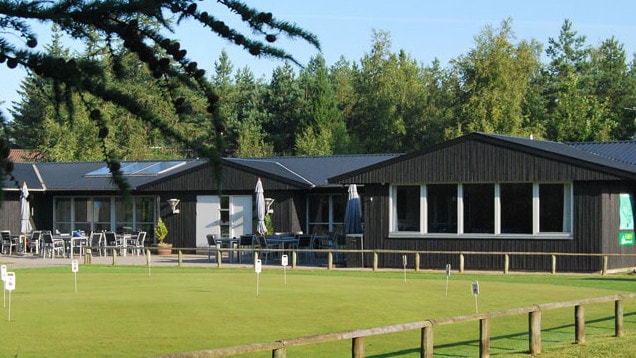 Nordvestjysk Golf Course in Thy National Park
Try one of Denmark's most challenging golf courses in Thy National Park - and get a nature experience on top!
Nordvestjysk Golfklub's course is a typical "North Sea course" in Nystrup Plantage.
The area is very close to the North Sea. The vegetation was originally mountain and dune pine, which now encircles most of the course holes. We consider them our rough - hence the expression, "in Nordvestjysk Golfklub the rough is 8 m high"
Later, oak, beech and hardwood were planted. Wildlife includes hares, squirrels, deer and roe deer.
The course has difficult irrigation conditions. That is why fairways are always challenging. Tee places and greens are built according to all the rules of art. There are hard and hilly greens on most holes.
The course has 18 holes.
The Short-Hole Course:
The Short Hole Course is located 2 km from the clubhouse in the direction of Klitmøller.
The course consists of 6 holes, of which 4 are par 3 holes and 2 are par 4 holes. Tee-off on all holes is done from tee mats.
The individual holes are surrounded by rough consisting of grass, heather and mountain pine.
The course is considered difficult. Bring a good supply of balls, in case of ...