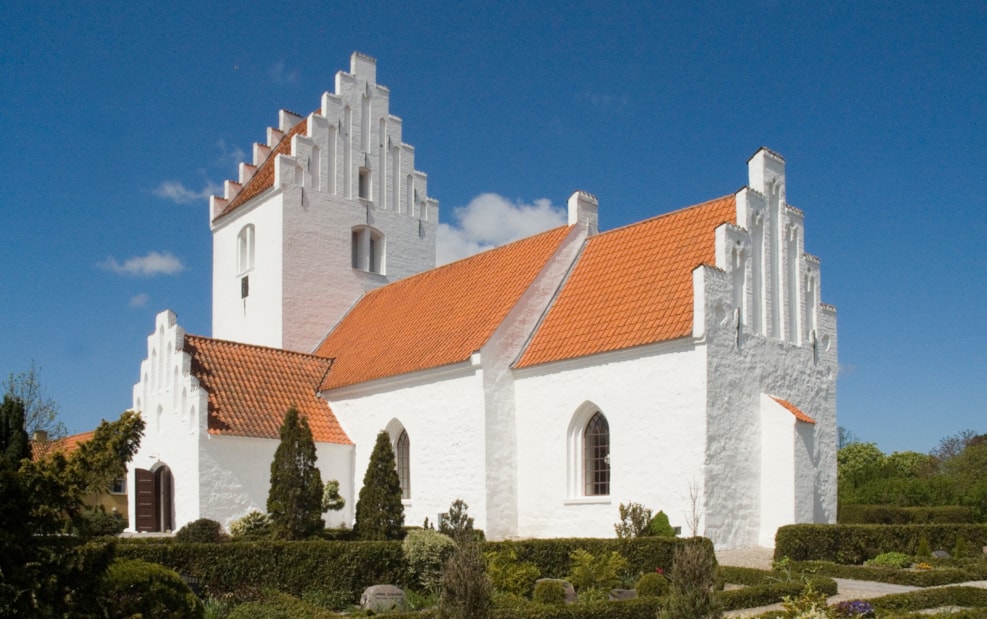 Nørre Asmindrup Kirke
The church is from the middle of the 12th century and has a Romanesque choir and a choir of granite boulders.
About 1450 the church was over-vaulted and the walls
were heightered with a simpel Gothic cornice.

- Late gothic porch from boulder and brick.
-The tower from 1827 with King Frederik VI's monogram.
- Sakristi from 1933.
- Crucifix on the northern wall.
- Communion table from brick.
- Late gothic triptych, woodcarving with its trinity, 
  the tale of woe and Maria and four saints.
- On the south wall a figurine of St. John the Baptist from apprx. 1200.·
- On the north wall a late gothic crucifix from about 1450.
- Romanesque granite font.
- Pulpit from 1584.
- The organ is from 1982 with 8 stops.

The church may be built above the site of sacrifice to the sun god.

Only a few kilometers straight west of the church, the sun chariot was found in Trundholm Mose in 1902.