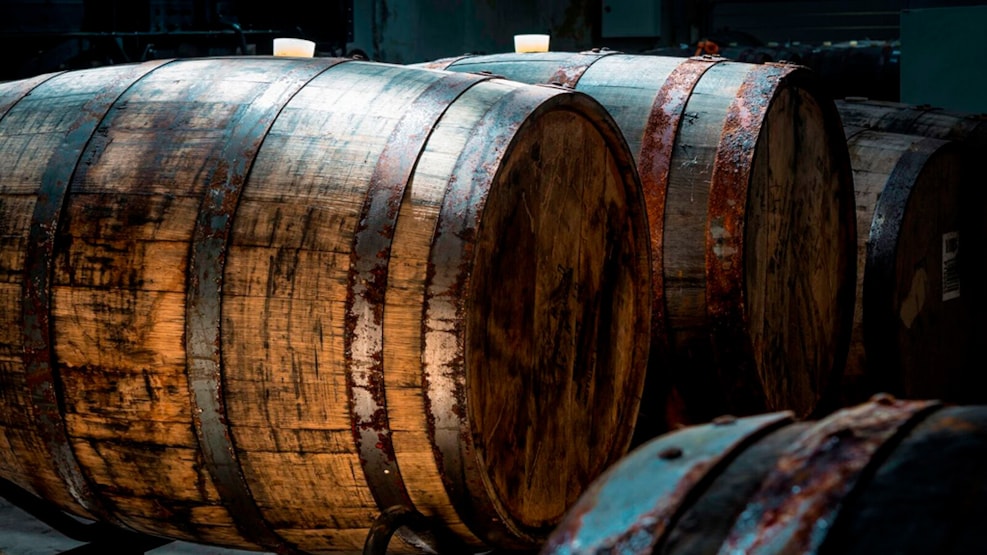 Nyborg Destilleri
Whisky, gin and rum. Guided tours and restaurant. 
Nyborg Destilleri
Nyborg Destilleri lies in the heart of Denmark and the Kingdom's first capital Nyborg. In the 3,000 m2 refurbished train workshop we now make whisky, rum, gin and delicious food.
Nyborg Destilleri is Denmark's largest craft distillery. We guide you through copper stills, whisky casks, and beautiful aromas. The newly refurbished train workshops from the 1870´s speaks volumes of times past and is located right by the harbor of Nyborg. Nyborg Destilleri is a living business that every year fills over 200 whisky casks. We also make rum, fin, schnapps/aquavit and fruit brandy. Everything is organic.
Visit our beautiful guest hall, with restaurant, bar/café and shop. Gourmet open sandwiches for lunch , and evening á la carte. Coffee, tea and cake too. It is Nordic cuisine, using all the organic local produce we can get. Visit the distillery shop and stock up on whisky, gin, rum, schnapps/aquavit, local beers & sodas, and exclusive souvenirs.
A guided tour of Nyborg Destilleri gives you a unique experience and insight into how we make our organic whisky, gin and rum.