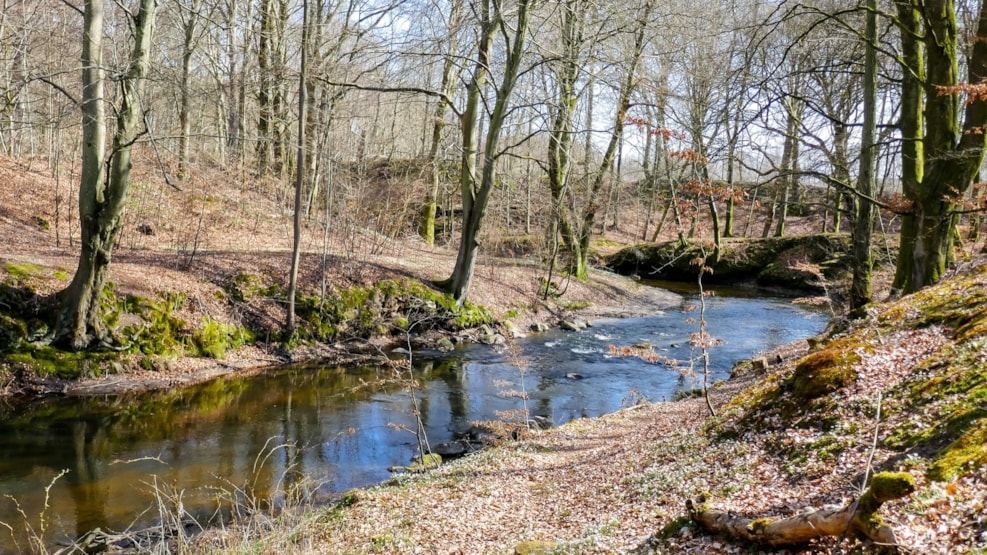 Nymølle Bæk - Østervrå
Nymølle Bæk rises in Pajhede Skov and is situated in a characteristical scenery of rivers and hills of Vendsyssel, which is one of the most beautiful ones in this part of the country.
The brook has a good fall and a big quantity of clean, cool ground water from springs, which means that you here can find stream animals and insects which you cannot find elsewhere because of pollution.

When you go along Nymølle Bæk you may see many small trouts which are swimming quickly from hiding to hiding.

From October to December you may be lucky to see big sexually matured trouts coming from Voer Å, which look for a gravel bottom in order to spawn.