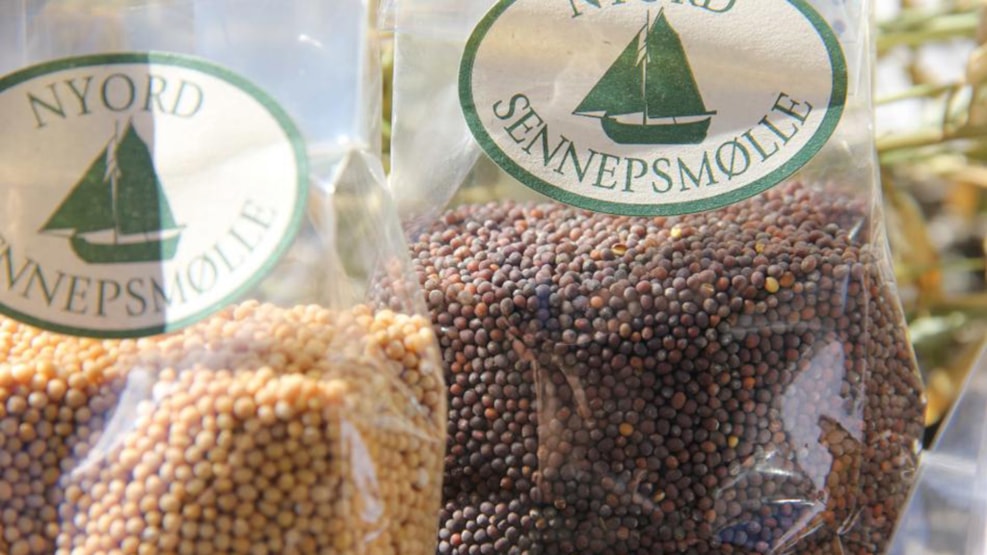 Nyord Mustard Mill
The mustard of Nyord is worked up into a variety of mustard sorts of many different flavors.

The mustard mill in the historical horse walk is the place where the mustard is pro- duced, and here you can taste the mustard, too.
It is sold in glasses or in earthenware jars.