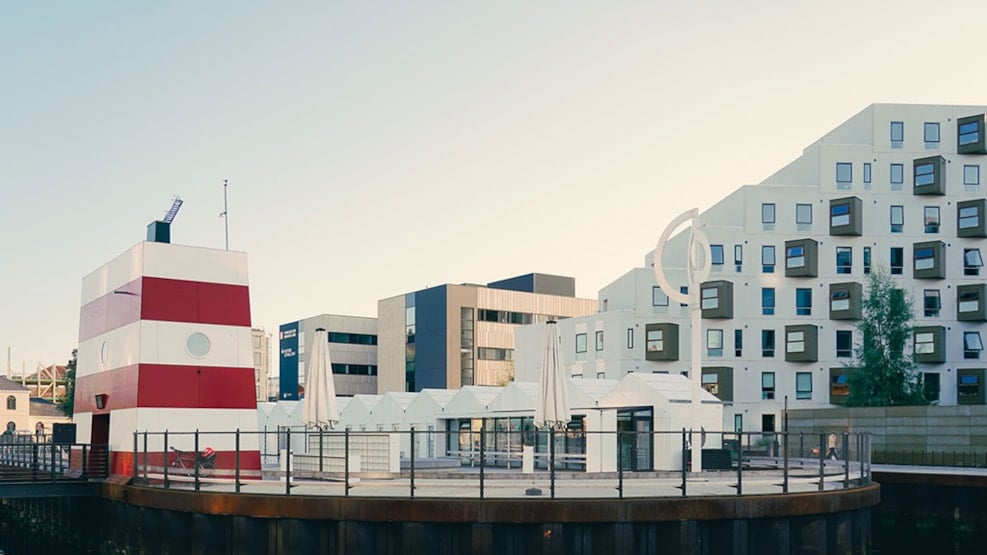 Odense Harbour Bath - go for a free swim
Take a dip at Odense Harbour
You will find Odense Havnebad in the heart of Odense Harbour. It opened in the summer of 2016. The structure resembles a ship with a deck and cabin, making it easy to find.
It can accommodate a total of 300 guests at a time. It's free to use and open all year round, making it perfect for winter bathers. During the summer, the water is at least 20°, and in winter, at least 3°. If you want to keep track, you can see the current temperature of water and air on the swimming pool's website. As a guest of the harbour swimming pool, you have access to:
Changing facilities
Showers
Toilets
A large sauna (85°). Remember a towel to sit on
Small locker for valuables
A lifeguard will be periodically present during opening hours.
Practical information:
The swimming pool is open all year round but closed on 25 December and 01 January.
If you have forgotten something, please drop by during public opening hours. Unfortunately, it is not possible to call or email.
The water in the harbour bath is an established chlorine pool, as the water in Odense Harbour is unfortunately not clean enough to swim in.
Although the harbour bath is an outdoor facility, smoking is not allowed on the premises, including e-cigarettes.