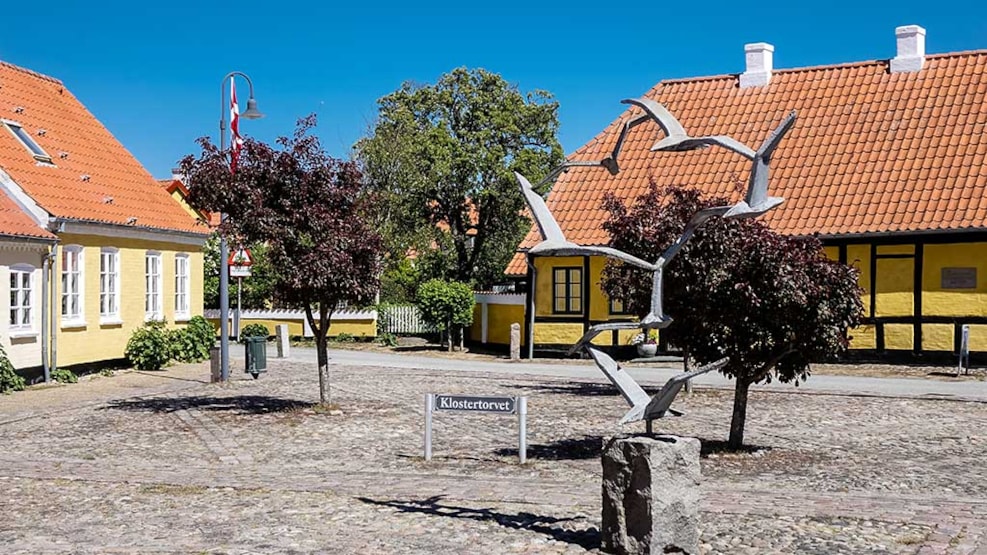 Oldtown Sæby- Algade/Strandgade
The old main street, Algade & its continuation behind the Klosterkirken, Strandgade, constitute a unique area, preserved in its entirety & linking the creek to the harbour.

The old town hall lies here (since the start of the 1600s).

The old hospital & the poorhouse date to the middle of the 1500s.