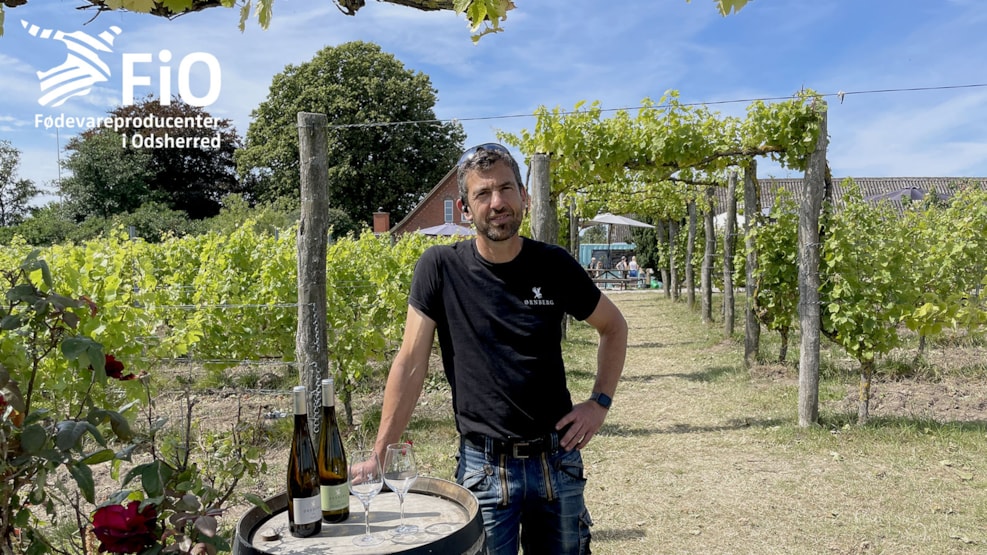 Ørnberg Vineyard

Winner of the prestigious award Denmark's Best Vineyard 2014.

The largest vineyard in Odsherred is located on scenic Sjællands Odde, beautifully situated on a southern slope with a view of the Sejerø Bay.

The vineyard is run by agronomists and winegrowers Anders Ørnberg and Niels Esbjerg. In the vineyard we primarily grow green grapes of selected varieties for production of high quality wines.

The wine range of Ørnberg Vin includes white wines, sparkling wine, and a very lovely dessert wine. The wines are characterized by their freshness, elegance and unique aromas. The wines can be bought on the vineyard, which is open the whole summer. Visitors are always welcome to take a stroll.