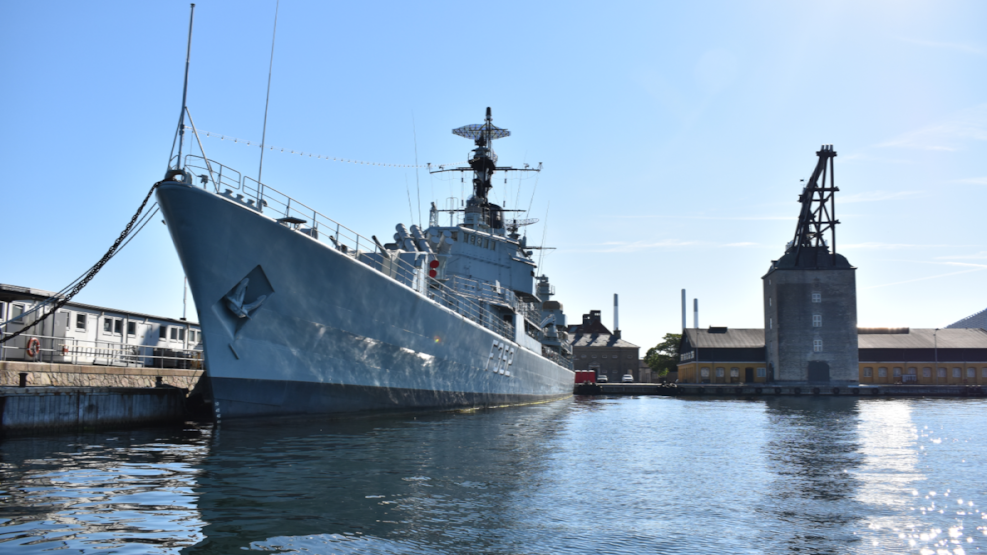 Peder Skram
Frigate Peder Skram - The Ships at Holmen Museum
The frigate Peder Skram was part of the Danish Navy from 1966-1988. Peder Skram was the first major warship in the world to be propelled by a combination of gas turbines and diesel engines. It could reach a speed of approximately 32 knots (59 km/h) on the gas turbines, which is quite fast for a warship.
On Peder Skram you can experience what life was like on board the navy's flagship during the Cold War. You can see how the 200-strong crew lived, and you can walk around and see the many workplaces on board: the engine room, the engine room, the galley, the radio station, the wheelhouse and the gun turret.
The torpedo missile boat Sehested
The torpedo missile boat Sehested was one of 10 Willemoes-class ships that formed a prominent part of the naval defence of Denmark and NATO during the Cold War.
The enemy had good reason to fear the ship type, which, despite its relatively modest size and small crew, was just as powerful as larger warships. The ships were equipped with wire-guided torpedoes, long-range Harpoon missiles and a powerful 76 mm machine gun. The ships could lay mines and were equipped with modern warning, combat information and fire control equipment. At the same time, the ships were seaworthy and could travel up to 40 knots (74 km/h).
The submarine Sælen
The submarine Sælen, which joined the Danish Navy in 1990, was Denmark's last submarine and the only Danish submarine to have participated in wartime operations. During the Cold War, Danish submarines were feared by the enemy because they were almost impossible to detect. On a tour, you will meet tour guides who have extensive knowledge of submarine warfare, many of whom are former crew members.
In 2002, SÆLEN participated in NATO's anti-terrorist operations in the Mediterranean. Shortly before returning to Denmark in 2003, it was diverted to the Arabian Gulf, where, together with the corvette Olfert Fischer, it carried out important naval operations during the war in Iraq.