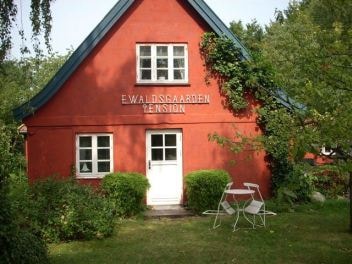 Pension Ewaldsgaarden
Beautiful 150 years old two-winged old-style country house, situated in a big idyllic garden among majestic old plantings.
Ewaldsgaarden offers a light and friendly atmosphere and is furnished to create a cosy and authentic guesthouse, where every room has its own style and charm.
We`re open for boarding guests during the summer holidays : June 23rd. to August 10th. The rest of the year we`re open for private and corporate events. Please contact us.
Prices:
Double room incl. breakfast: DKK. 875,-
Single room incl. breakfast: DKK. 565,-