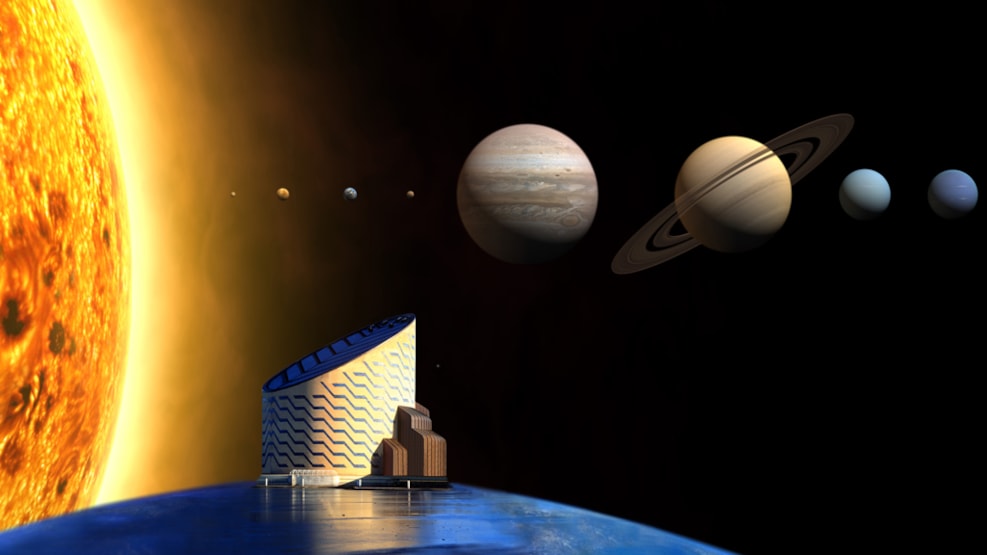 Planetarium
Discover the secrets of the universe at the Tycho Brahe Planetarium.
At the southern end of Skt Jørgens Sø lake, you'll find a striking modern building offering you a ticket into space. A visit to Copenhagen's planetarium will put stars in the eyes of the whole family.
Designed by MAA Knud Munk and opened in 1989, the planetarium is named after the Danish astronomer Tycho Brahe, and aims to educate and entertain the whole family through exhibitions and 3D and IMAX films.
Watch the stars
Immerse yourself in the starry sky, watch movies in the large Dome and explore the exhibitions. The Dome is the heart of the Planetarium and is the largest in Northern Europe, with a big screen offering you a unique experience, that makes you feel like you are part of the movie. From films about volcanoes and astronauts to space exploration and animations suitable for younger children, there is a wide variety of programming. Check the website beforehand to find out the current program and show times.

No matter what film you choose, it always starts with a journey into space and a presentation of the current starry sky.
English narration available
Most movies and shows will be narrated in Danish. However, if you would like to hear the English narration, headphones are available at the entrance.
A ticket gives access to all exhibitions and one film. During school holidays and weekends, you can also experience shows and stories about the universe, with free guided tours in the exhibition area.