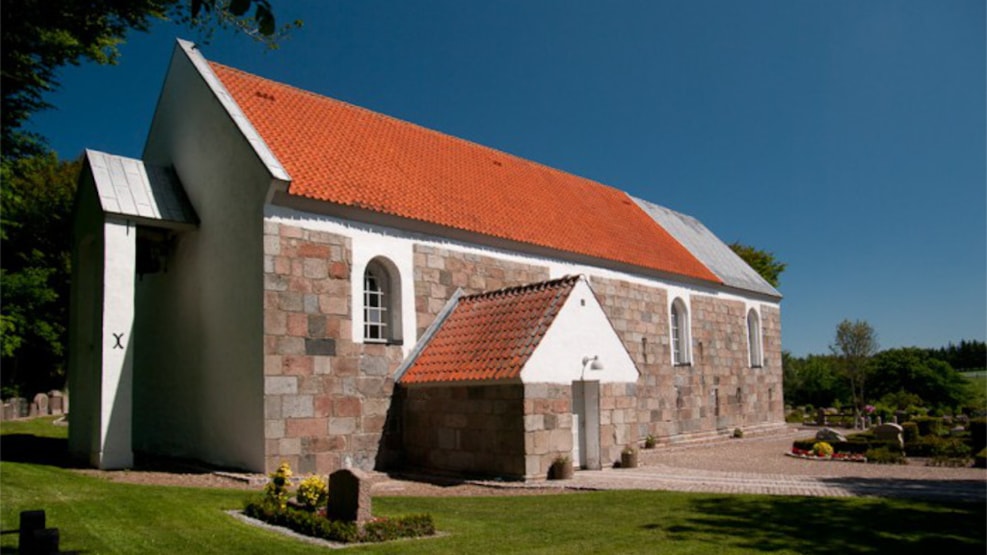 Ræhr Church
The village church Røhr Church in Thy is originally a cruciform church, copy of Sct. Thøger in Vestervig.
Ræhr Church today consists of a Romanesque apse and a nave.
The church is known for its high apse, which is adorned on the outside by 5 round-arched blind arcades with very slender, sharply twisted half-columns.