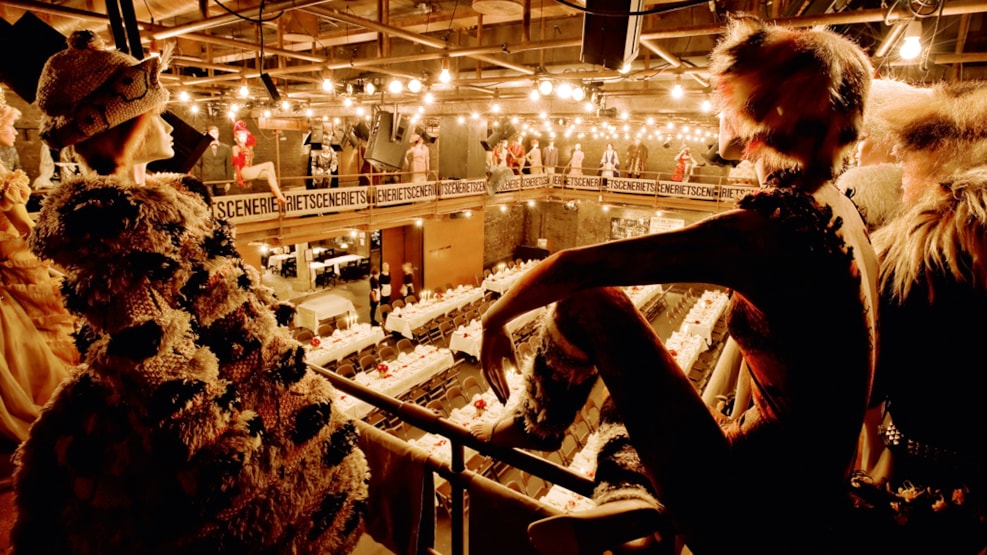 Restaurant Teaterkælderen
Stop by Teaterkælderen to enjoy an organic meal while being entertained by the singing waiters.

Restaurant Teaterkælderen is located underneath the Det Ny Teater in an old, rustic basement, which creates a threatrical setting for the restaurant and bar.
The walls are decorated with historic theater photos and posters from the Det Ny Teaters productions since 1908.

French-Nordic food

The cuisine is modern French-Nordic and the menu is based on commodities of the seasons. 

Climate+

Restaurant Teaterkælderen is a Climate+ restaurant, which means there is a special focus on ecology and sustainability. Their products are primarily organic or biodynamic.
Singing waiters

The food is served by young professional singers and musicians who will entertain you all night during the servings.

The repertoire includes both evergreens and newer songs.
Max capacity: 220 pax
Private dining: 12 pax