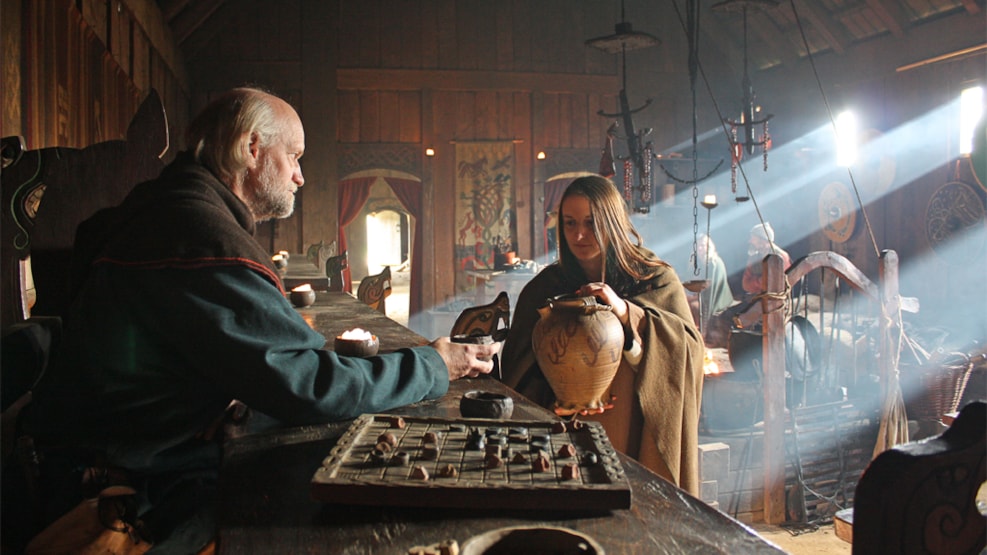 Ribe VikingeCenter - meet the vikings
In Ribe VikingeCenter you can experience everything from the big international Viking Market in april/may, to Viking warriors and Vikings on their icelandic horses. Lots of hands-on activities every day.
Take a journey 1300 years back in time to when the Vikings ruled Ripa (Ribe). In Ribe VikingeCenter history is alive and you are part of it!
Ribe VikingeCenter is a heritage centre presenting authentic reconstructions of the earliest Ripa. Come face to face with the blacksmith, the King's minter, the völva, the lady of the house, the thrall (slave), the warrior, the falconer, the carpenter, the farmer and all the animals on his estate.
Visit the craftspeople and the völva in the Marketplace 710 AD and take a stroll down to Ripa Harbour 750 AD where the merchants' boats are moored. In Ripa Town 825 AD you are welcome to step inside the Vikings' houses like for instance the beautiful Thing-hall. The Ansgar Church 860 AD stands on the opposite river bank. Make sure you get to see this lovely decorated wooden church. The Manor Farm 980 AD provides an excellent insight into Viking Age agriculture, whereas you will find the warriors and archers within the Ring Wall 980 AD.
Ribe VikingeCenter offers drama and activities every single day. For instance, you can join in archery and warrior training, bake flatbread and learn the Viking games. Let your imagination run free and play along.
International Viking Market and Viking warriors
Check out all activities and events on www.ribevikingecenter.dk