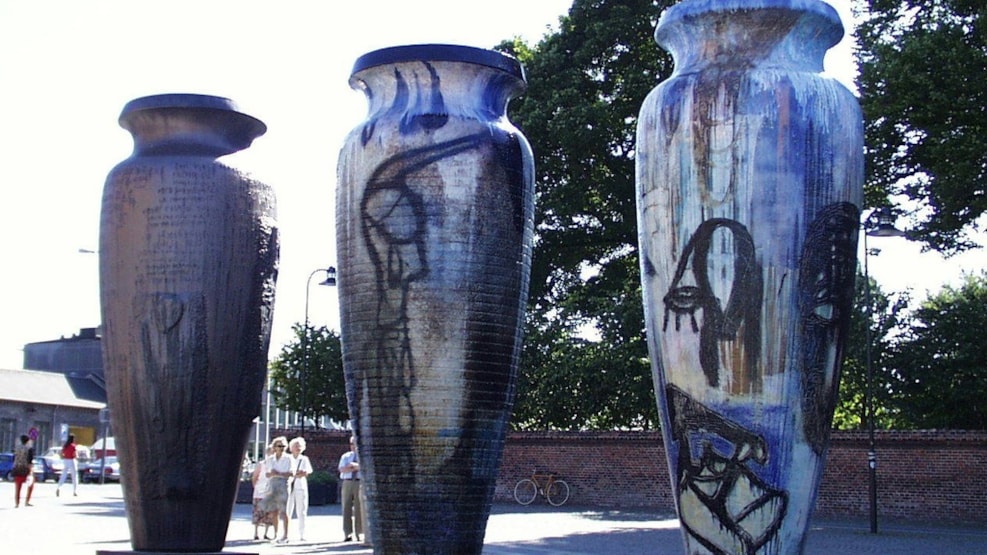 The Roskilde Jars
The three giant jars at the square by the railway station in Roskilde are designed by the famous Danish artist Peter Brandes. They are 5 metres tall and weigh about 24 tons altogether.

They were bestowed on Roskilde in 1998 by the local company Stryhn's Leverpostej A/S when the city celebrated its 1000th anniversary.
According to the artist the jars symbolise life and death, as jars are both used for storage of food and ashes.
The name of the employees of the company and of those taking part in the production are inscribed on the jars. A poem by Henrik Nordbrandt about Roskilde and Queen Margrethe I adorns the jar closest to the station.