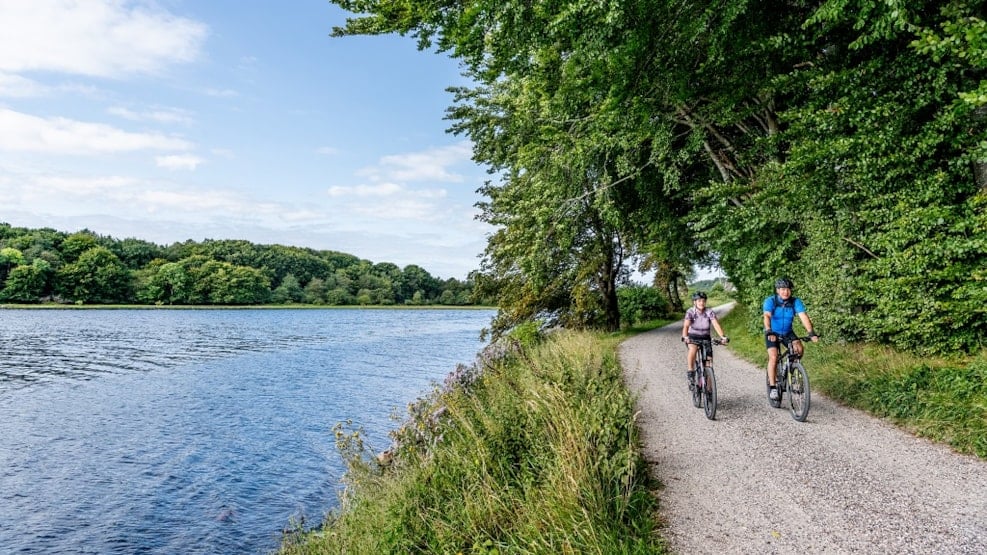 Route 32 - The Mariagerfjord Route
Do you want to go bicycling on your holiday? Get some exercise, fresh air and a new perspective on the area. Experience the beautiful nature area surrounding Mariager Fjord. From Hobro the charming old town Mariager, to Hadsund crossing the bridge further on to the small marinas by the fjord. 
The area around Mariager Fjord and at the east coast of Himmerland, offers a wide selection of cycling routes - different in both length and difficulty.
The Mariager Fjordroute (Route 32) is one of the. The route is 60 km long and is a circuit-route around Mariager Fjord. The takes you on a beautiful trip in the area surrounding Mariager Fjord, where you can experience all the charming cities, the amazing nature and landscape. 
Some of the route is gravel road, but most of it is tarmac road. 
Get connected 
Route 32 is connected with the national " Ancient Road" route (Hærvejs-ruten) west of Hobro and the newly established Villestrup Å-Route, which connects the forest of Rold Skov with Mariager Fjord.
The Mariager Fjordroute (route 32) and the national bicycle route meet in Hadsund - which is thereby connected to a national grid of national bicycle routes. At the tourist information centres, you can find further information and different cycling maps.
See more about the Route 32 here!
Find the map of the route here!