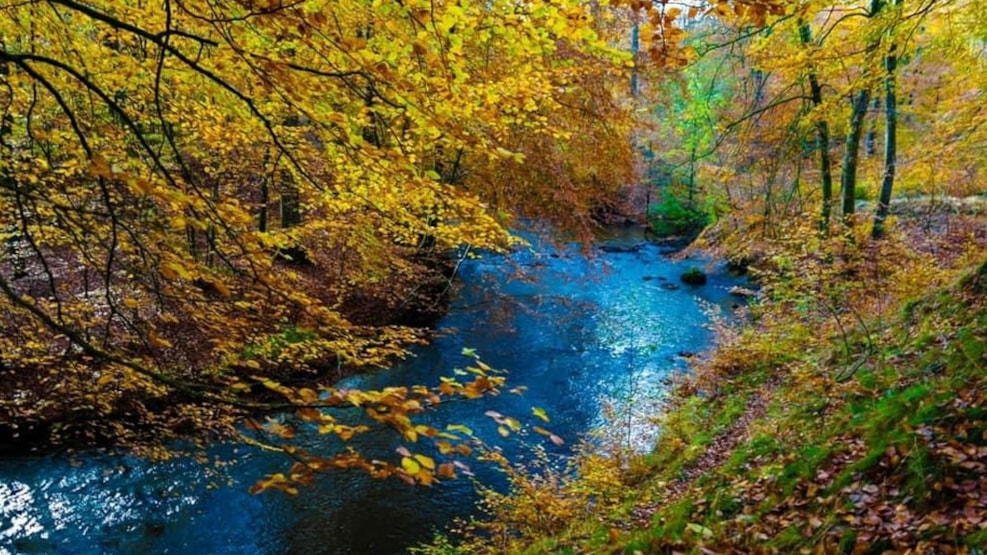 Sæby Å - Sæby Stream
Sæby Å (Sæby Stream) is a 100 km stretch of beautiful nature, well-suited for all types of angling, spin, coarse fishing and fly fishing. The season begins 16th of January and ends 15th of November, both days included. Its possible to catch salmon and brown trout. Its possible to catch sea trout from June to November, at Sæby water mill and at the outlet by the marina.     
It is also possible to catch rainbow trout though it happens rarely. 
Down stream migratory fish and coloured fish are protected during spring, and the minimum measurement is 45 cm (The minimum measurement for trout is normally 40 cm). These rules has been introduced to preserve the fish stock. 
In November 2018 a 525 meters water course was established at the former Sæbygård fish farm. The area consisted of 14 ponds before the extension of the water course and the re-winding of the streams course. This contribution to Sæby Å will improve the breeding possibilities of the area's fish.
Above the weir at sæby water mill the chances for catching brown trout should be especially good. 
In the recent years, several salmon has been caught in the stream and the largest has to this date been 97 cm. 
The season is from 16th of January to the 15th of November, both days included. Outside of this period the season for fishing in Sæby Å is closed.

Fishing cards is required and can be purchased at JC Fiskegrej og Fritid (JC fishing equipment and Leisure) at the marina in Sæby. Address: Havnen 12 G, Sæby. 

If you fish with a rod and line, you are considered an angler, and is therefore required to purchase the statutory fishing license. 
The license cost 185 DKK for a year, 130 DKK for a week and 40 DKK for a single day. 
The fishing license can be purchased at the Sæby tourist office. The address is: Algade 14, Sæby.