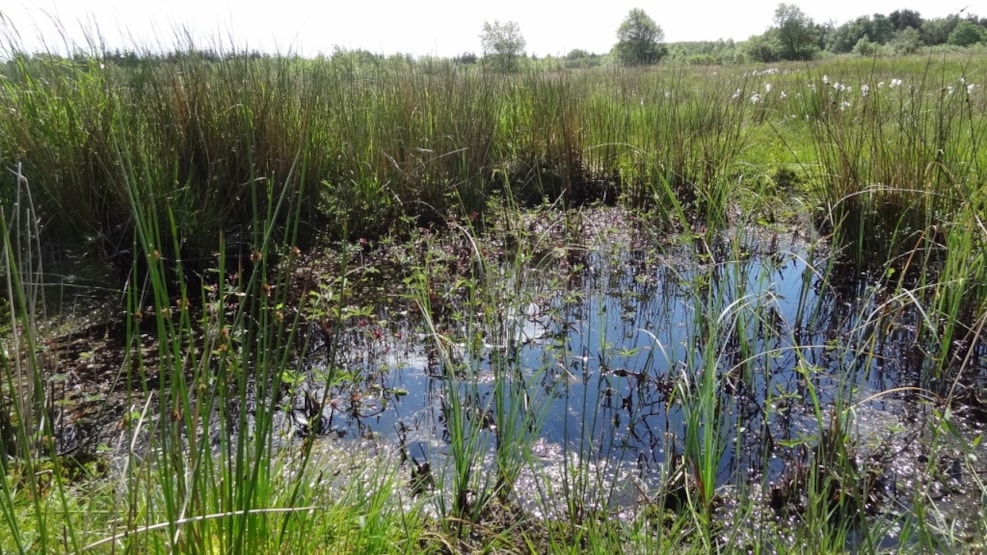 Sandmosen
Sandmosen
Around Pandrup you will find several large bog areas, like Sandmose, Koldmosen, Lundegaardsmosen, Udholm etc.
Today the bogs make up a fascinating nature with a varied fauna and vegetation. Formeret, the bogs were marked by sand drift, but at the same time they were areas, from which people got their fuel in the shape of peats.
South west of Moseby you will find picnic areas with tables, benches and info signs. From there you can find the marked paths in the area.
The bogs are gently looked after to avoid overgrowing. If you move about calmly, you can experience the rich fauna and vegetation in the area, i.a. some of the spectacular birds of prey, such as goshawks, horned owls like "asio flammeus" and "asio otus", hawks and blue harriers. You can also see the plant, Devil's-bit, and a great number of plants connected with the acid and wet bog earth. Devil's-bit is the host plant for the threatened marsh fritillary, which can be observed in early June.
Activities in the Moselauget
Every summer in the bogs Sandmosen and Koldmosen there are regional games with historical plays about the peat cutters and their lives in the bog. Further information on
"Link til Moselauget", which is behind there events