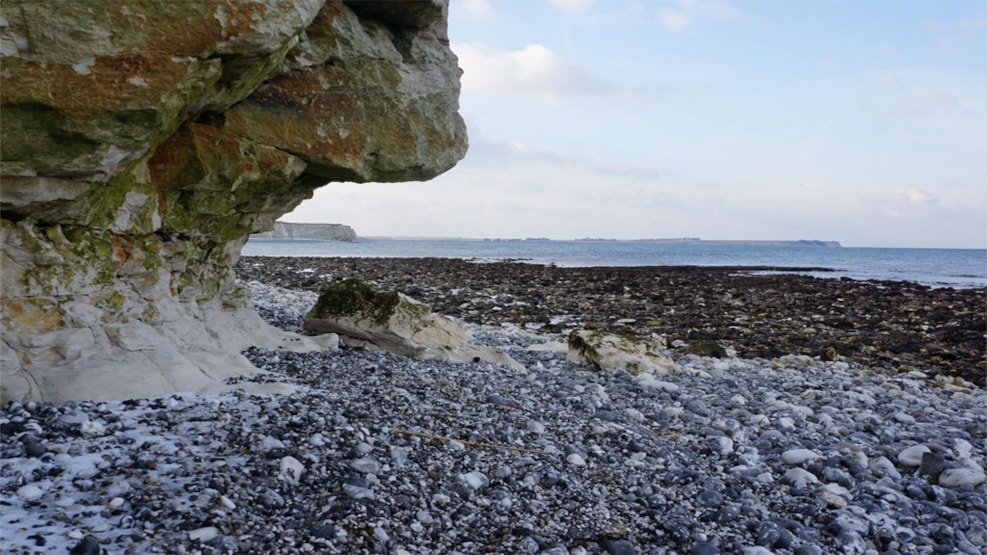 Sangstrup and Karlby
Limestone cliffs rising vertically from the sea. The white chalk cliffs illuminated by morning sun is an impressive sight.
Limestone and fossils are old - approx. 65 million years.
If the water is clear, it's also very exciting to dive or go snorkelling,because the lime bottom, especially in sunlight, gives a unique underwater experience.
See what others are sharing on Instagram