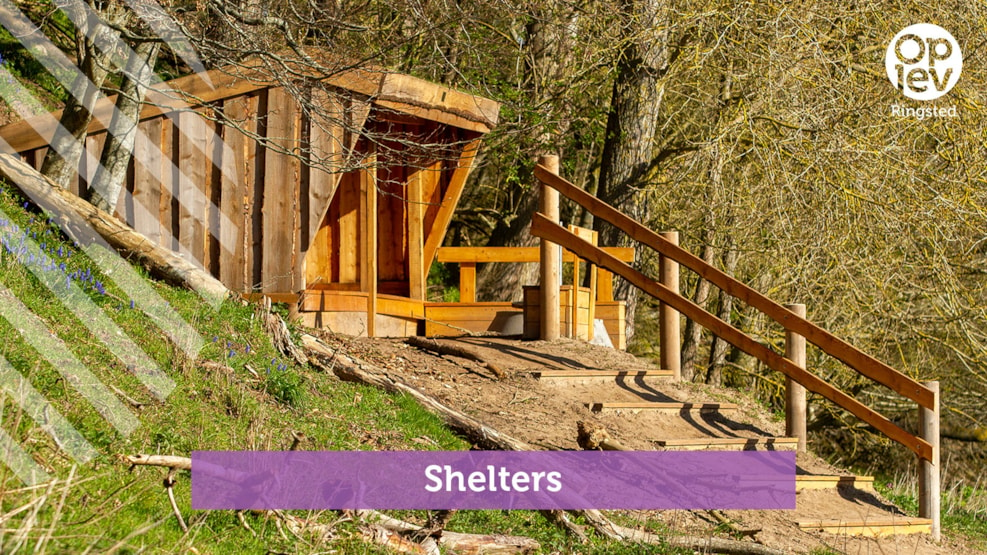 Shelters in Vrangeskov
A lovely site situated about 60 m North of the road between Haraldsted and Valsømagle at the former gravel pit. Take a small path right after the first house in  the wood coming from Haraldsted. There is a small parking. Cross the small bridge over the stream and walk about 100 meters. Here you find 2 shelters, fireplace, grill, tables and benches.

You have to book in advance on www.naturstyrelsen.dk

You are not allowed to put up a tent there. But if you cross Haraldstedvej towards the lake, you are welcome to put up a small tent and stay for one night. Please remember to take away your rubbish before leaving.