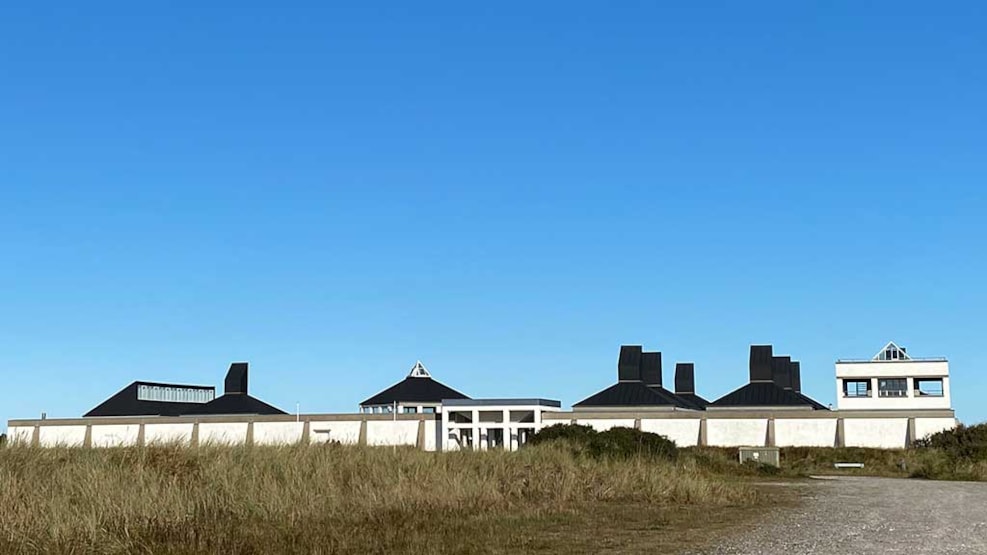 Skagen Odde Naturcenter
Skagen Odde Naturcenter is beautifully located on the boundary to the nature area north of Skagen.
The Nature Exhibition describes the creation of Skagen Odde and the special features which make the nature in Skagen unique. In addition, you can explore the native animals of Skagen Odde.
There are daily activities with the nature guide for both children and adults.
The centre has changing exhibitions of art and design and you can buy art from the gallery.
The building is designed by the world-famous Danish architect Jørn Utzon, whose work also appears in an exhibition at the centre.
Daily activities:
Mondag-Friday 11:00 am & Saturday-Sunday 12:00 am:
Nature right now. The nature guide will guide a tour on the heath, the tour starts and ends at the centre.
Everyday 01:00 pm:
Meet the spotted eagle-owl called Tøzen. The nature guide shows and talks about the owl in the questions corner.