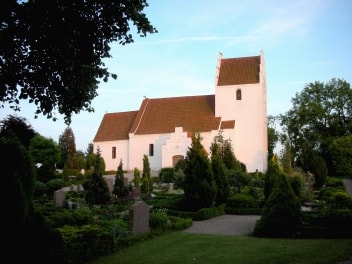 Skibinge church
The beautiful whitewashed church stands on the top of a hill in the outskirts of Skibinge with a veiw over woods and fields.
It was built in the twelfth century, and the porch and the tower was added after the fifteenth centruy.
Inside the church is decorated with a late Gothic pulpit from about 1500 and a beautyful altar piece from 1669.
A typical Danish village church worth a visit.