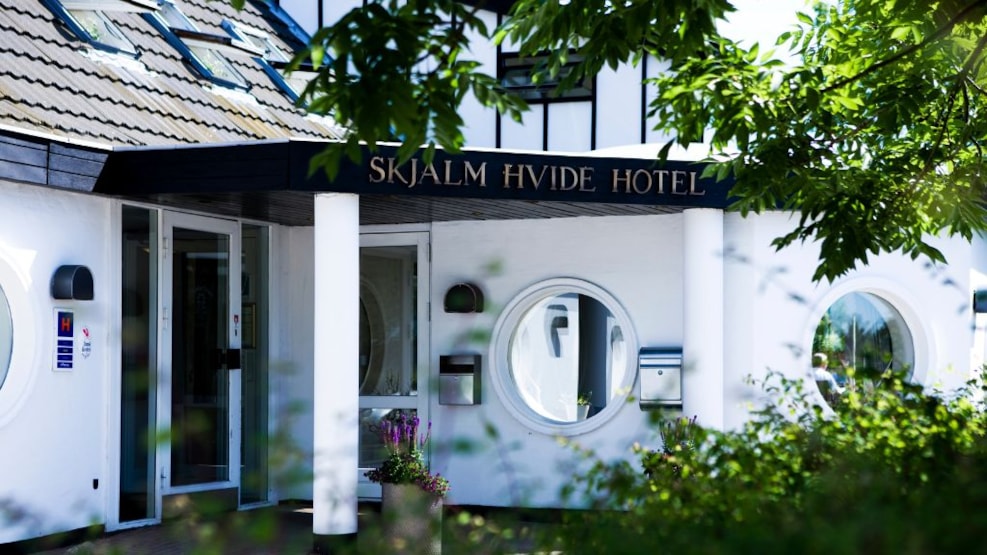 Green Experience
Skjalm Hvide Hotel
Skjalm Hvide Hotel is a 3-Star hotel and a typical Danish country hotel centrally located in the middle of North Zealand in the outskirts of market town Slangerup, 30 km only from Copenhagen City Centre and in the close vicinity to Roskilde and Hillerød, Frederikssund and Farum. Suburban S-Train to our doorstep. Free parking - also for coaches. 52 rooms (120 beds), bath/douche, trousers press, telephone and Satelite TV. Modern conference facilities.

As our guest at the Skjalm Hvide Hotel your are close to all the great sights in Copenhagen and North Zealand like the Tivoli Gardens, the oldest amusement park in the World: Bakken, the Royal and historic castles of North Zealand like Fredeensborg and Kronborg, the impressive cathedral of Sct. Michael's Cathedral in Slangerup, the Viking Ship Museum in Roskilde, the Roskilde Cathedral (listet by UNESCO as World heritage!) and the Willumsen Art Museum in Frederikssund.

As a neighbour to the greatest and oldest natural preserve in Denmark, you will have direct access to the most spledid rural landscapes, beautiful lakes and remote woodlands right from our hotel.

At the hotel we have the childrens play ground, tennis, billard golf training facilities. We can offer you special discount at the green fees to several golf parks in the area. Nearest "Put-and-take" is St. Rosenbusk in the outskirts of Uggeløse Forest. We can offer you special occasions at our "fairytale castle" in the garden. And do not forget our great meeting and conferencde facilities on site!