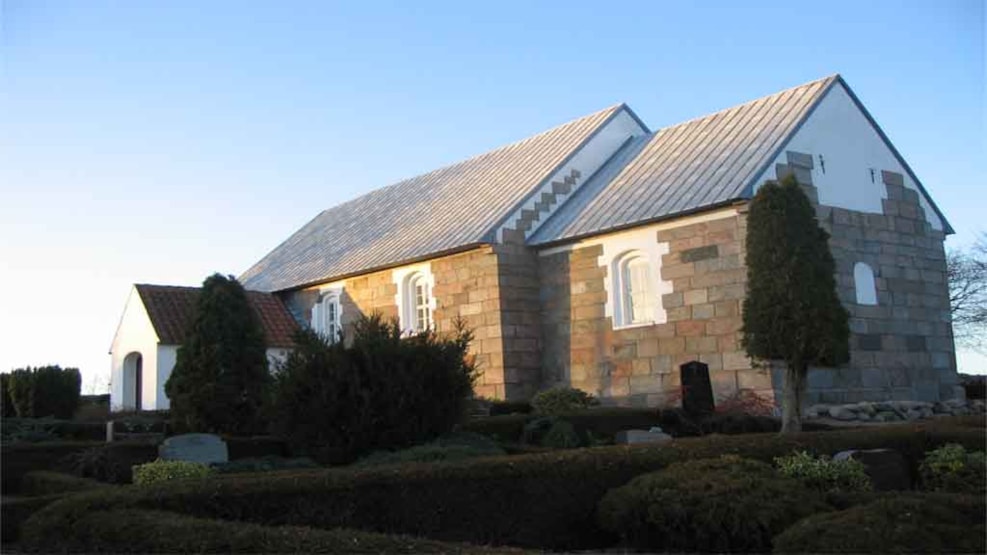 Søby Church
Søby Kirke appears in the landscape as what we understand as a typical Danish village church.
Throughout the centuries, new features have been added to the original Romanesque church of the 12th century, which is still easily recognizable with its masonry built of stone from the surrounding fields.
At the now-walled woman's door, a carved lion figure is seen in high relief.
Although lions do not belong in Danish nature, the lion has gained a great deal of interest in the art by which the masters of the past have adorned our churches, and its location here can be seen as a powerful guarding of the church from ancient times.
The church's low tower was rebuilt in 1938 to give it its present appearance with gothic roof combs similar to the style prevalent during the period when most church towers were created.
The key can be borrowed. See notice at the church.