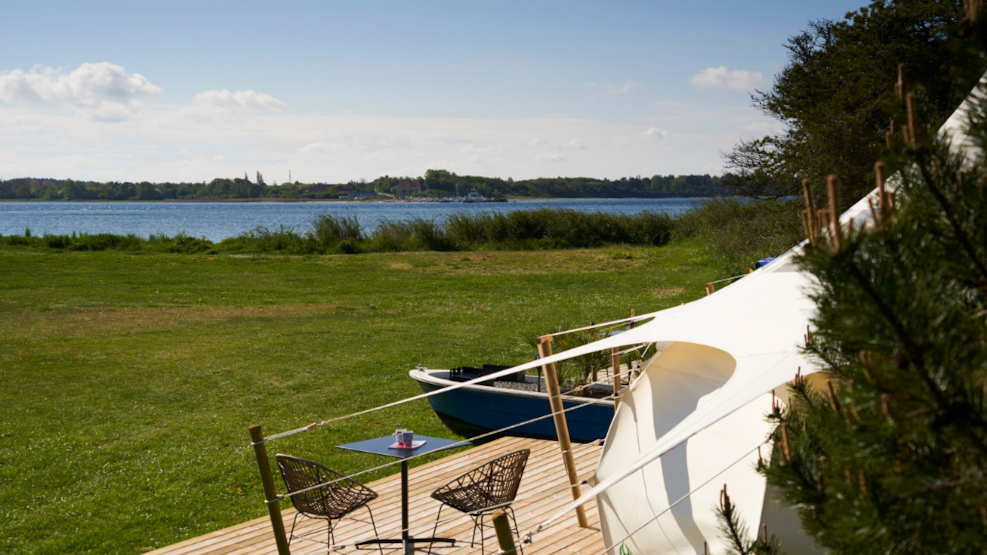 Sølager Strand Camping
In the lovely North Sealand next to Roskilde Fjord is this cosy atmospheric family place with its own beach.
This charming campsite is situated at Sølager, right at the edge of the woods, with its own beach.

There is a play area, soccer pitch, kitchen and modern toilet and washing facilities, a shop with takeaway dishes, as well as excellent sites for camper vans and tents.
We have outstanding nature with woods and a 33 m high cliff within walking distance. Cycle Route No. 2 and No. 40 go right past the camping site, where we as a neighbour have the ferry "Columbus", which sails to Kulhuse in 8 min.
We have several campping spaces with a direct water view. We offer rentals of cabins, bikes, dinghies and kayaks.