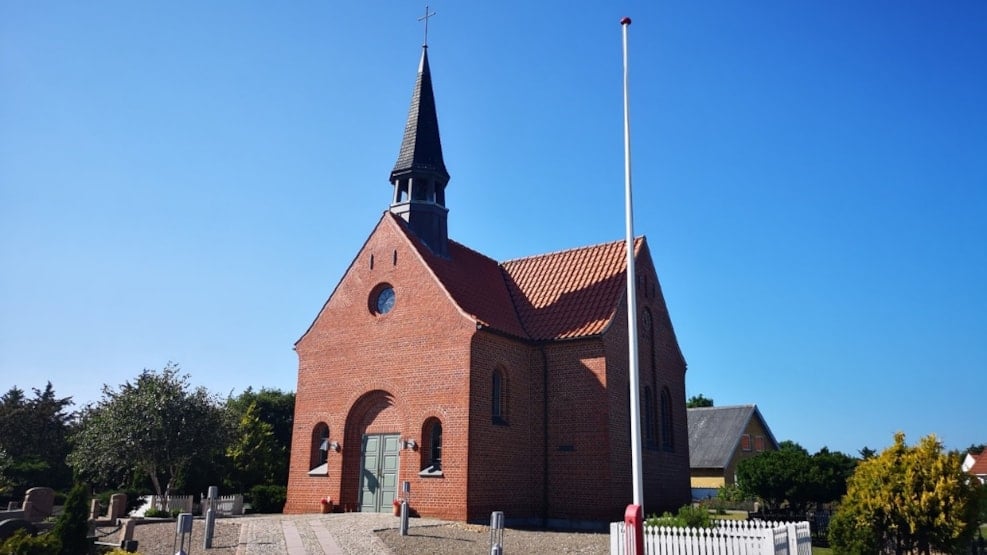 Stenbjerg Church
The village church Stenbjerg Church in Thy is built of red bricks. The church was built in 1895.
The architect was C.A. Wiinholt (1855-1905), who is first and foremost known as the architect of the heath churches, as he has been behind many of the churches of the time, including Vorupør Church a few kilometers from Stenbjerg.
The baptismal font is a small basin and foot of sandstone, shaped like an inverted Romanesque column with base and cube chapter.
Stenbjerg Church was very beautifully restored in 1995.
The church is open on all weekdays from morning ring to evening ring.