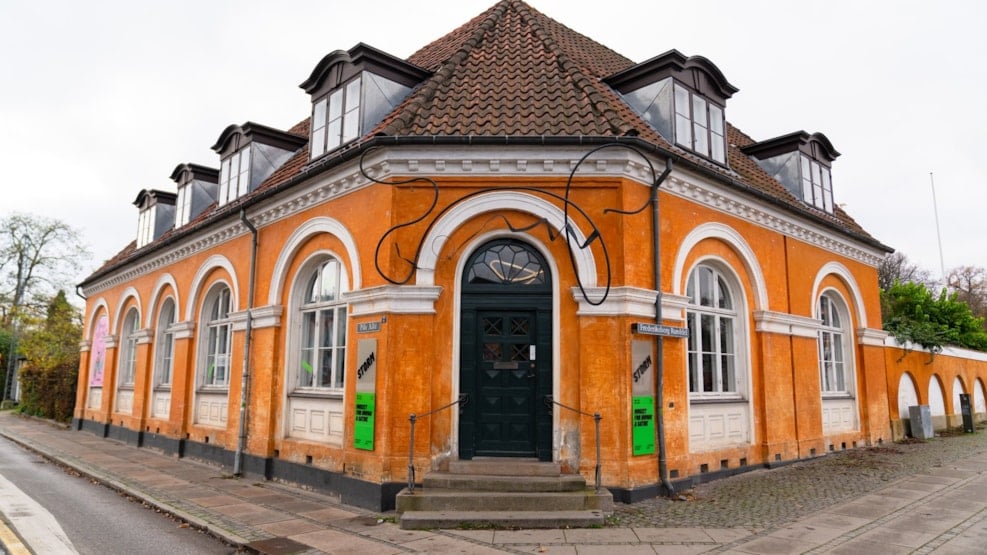 STORM Museum
Newspaper cartoonist Robert Storm Petersen (1882-1949), known as Storm P., has his own museum at the entrance to Frederiksberg Gardens where you can view satirical drawings, cartoons and paintings.   
Storm P. is an iconic Danish artist: a humorist, cartoonist and painter whose colourful paintings, much loved cartoons, philosophical 'flies' and wacky inventions are all on display in this whimsical museum. He was a unique personality, and his multi-faceted life's work has had a significant impact on Danish humour and cultural heritage in the 20th century.
The exhibition includes drawings and paintings, ranging from the sociocritical satire of his early years to the humorous newspaper drawings of his later years.
You can also see his study, his large pipe collection, and items relating to the artist as a performer (theatre, cabaret, film, and cartoon film). The video has an introduction with English subtitles, and there is also a private garden, good for children in particular.