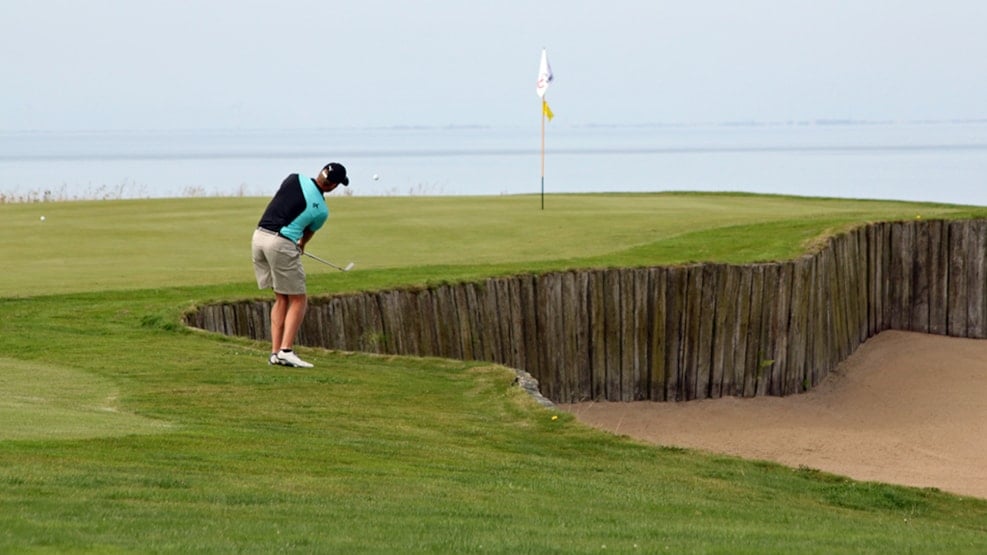 Struer Golf Club
Struer Golfklub

The golf course is laid out in a area of natural beauty with view of Nissum Bredning, Oddesund and Venø.

The course is varied by forest, lake, burail mounds and dikes which give the players a challenge.

The Pay & Play course is sheltered by the forest and the lake, streams and hilly country are a challenge for the experienced player as well as the beginner. Length: 916 m, 9 Par 3.


Prices:
Green fee - 1 day - adults DKK 350
Green fee - 1 day - children (
Pay & Play - 1 day - adults DKK 100
Pay & Play - 1 day - children (