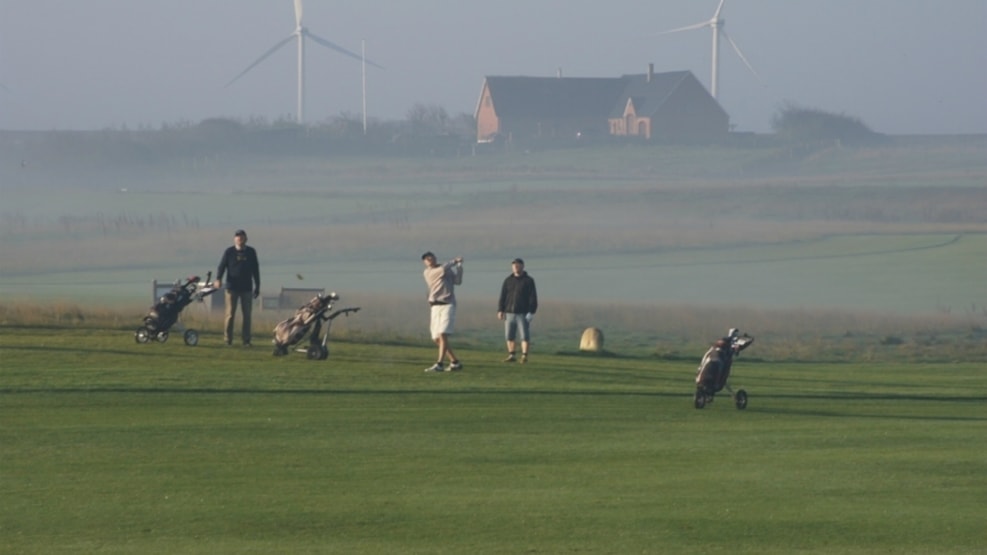 Sydthy Golf Club - Golf course in hilly terrain
Sydthy Golf Club at Hurup Thy, is located between the foaming North Sea and the gentle Limfjord, - and where National Park Thy, Denmark's first national park, is our closest neighbor.
Sydthy Golf Club's 18-hole course is beautifully and variedly laid out - up against the forest and with slightly hilly holes that wind between planting and landscaped lakes.
In the clubhouse you will find all the things you can expect. Lovely changing rooms with toilet and bathing facilities at the very top.
In the clubhouse you can enjoy both cold and hot drinks from the vending machine and possibly your brought food basket. In connection with the clubhouse, there is a nice new kitchen, which is at your disposal.
On the terrace we enjoy ourselves in a relaxed atmosphere around the game of golf and with a free look over the course.
At Sydthy Golf Club, it is allowed to bring your dog, just with certain rules.

The golf courses
The golf courses consist of an 18 hole course and a 6 hole pair-3 course, a driving range, an entry green and a putting green.
The course is thought and designed so that it especially gives the skilled club player pleasure and challenge, regardless of whether you are a member of the club or a guest player.
The course has pair 72.