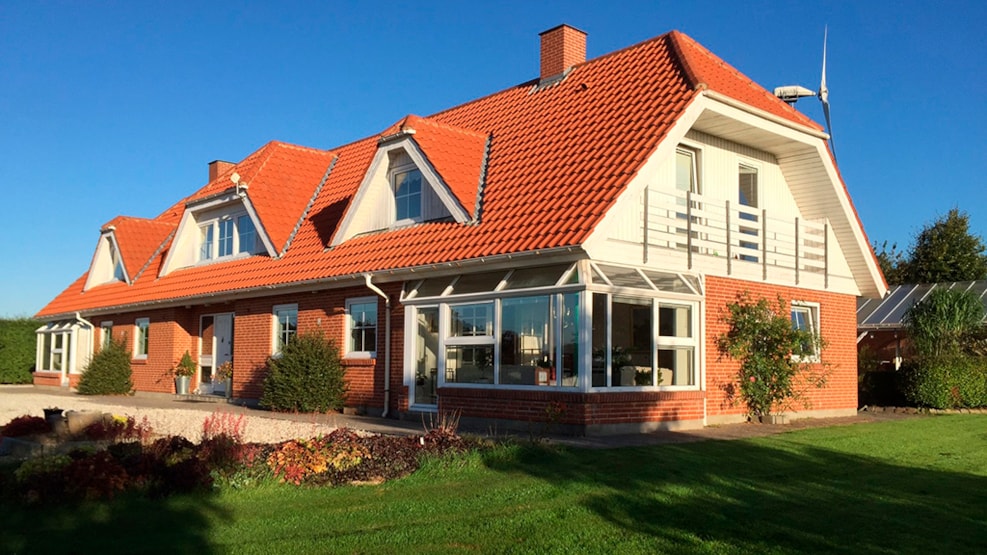 Thor Bed & Breakfast - Hjerm, Struer
Thor Bed & Breakfast
Right in the middle between Struer and Holstebro city, in Hjerm, Thor Bed & Breakfast is located, which offers five good rooms on the first floor. All rooms have their own TV and free Wi-Fi with access to a large living room, kitchen and 2 bathrooms. Furthermore, Thor Bed & Breakfast offers an apartment on the ground floor with own entrance and bathroom. 
The place has a wonderful location close to nature, water, the country side and the city. If you're into golf, there are three good courses within a 20km radius, or if shopping and cultural experiences are of your interest, take a trip to Struer (Lydens By), where you e.g., can find Struer Museum as well as the cozy pedestrian street and harbor promenade.
There is an option for an extra bed and breakfast can be purchased for additional cost.
For more information
Find contact information and read more at: Thor B&B