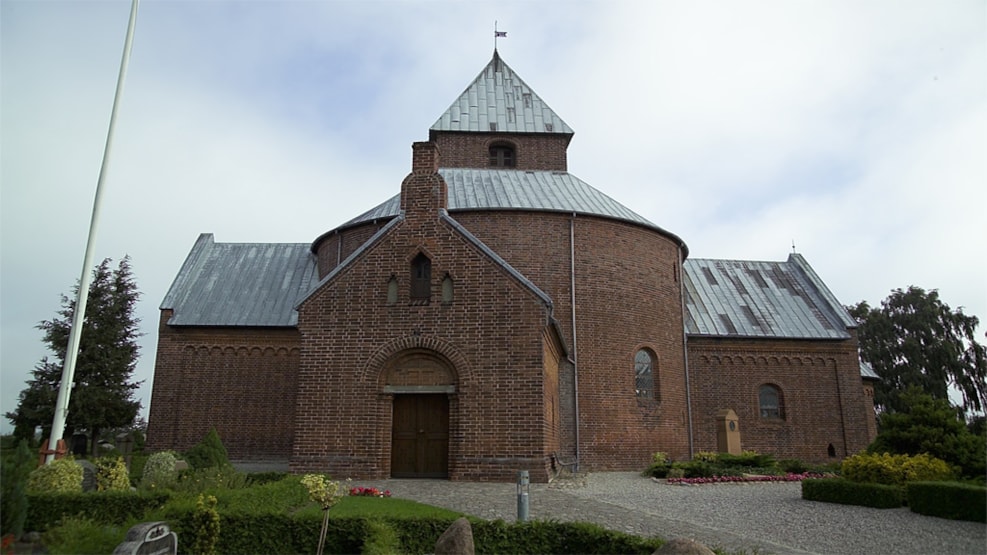 Thorsager Round Church
Djursland is a region with many historical sights, and one of the gems is the church in Thorsager - one of Denmark's seven medieval round churches.
Thorsager = Thors Field. The church may lie on the site of a pre-Christian sacrificial place for the god Thor. Thorsager Kirke is one of Denmark's seven medieval round churches and the only one in Jutland.
The round church was built around 1200. In 1231, Thorsager was registered as crown lands, and it is therefore likely that the king may be the builder of the distinctive and monumental church.
Architecture through time
The Church is one of Jutland's oldest brick buildings - perhaps the oldest. Apse, choir and circular ship are from the Romanesque era, while the porch and the lower part of a now demolished west tower date from the late Middle Ages. Original bricks can still be seen in the north wall of the choir. During the last restoration in 1950-52, the beautiful church interior was restored with, amongst other things, a new altar and pulpit. There is access to the upper floor by a staircase within the door of the church.

The white church room with vaults and four substantial red brick columns is considered by many as one of Denmark's most beautiful and it is definitely worth a visit.
The church is open every day. There is further information about the church on the porch.
See what others are sharing on Instagram