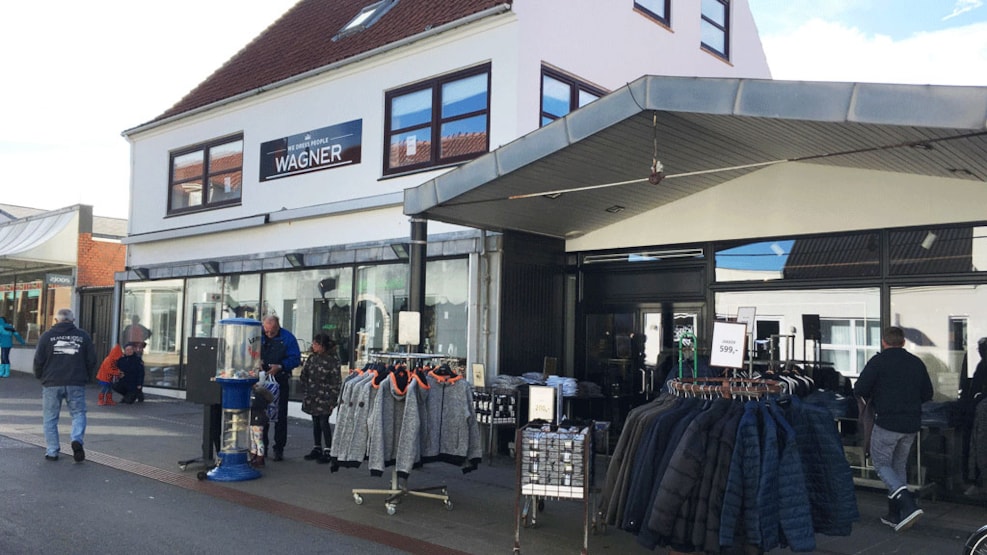 Tøjeksperten Hirtshals
Clothing store for men in the center of Hirtshals
Wagner is a fashion store for men which are located in the center of Hirtshals in Nørregade 6.
In the store you will find a wide selection of nice and modern clothes for men in a wide agegroup. The staff at Wagner has a very good fashion sense and follows the latest trends in the fashion industry.
At Wagner you will find brands such as Lindberg, Bison, Jacks, Shine, Wrangler, Bosweel, Just Junkies, Björn Borg and many others.
In the store you will find T-shirts, cool shirts, warm knits, pants, underwear and much more.
Follow the latest new in the store on Wagner Hirtshals facebook page, and get exclusive news and great deals.