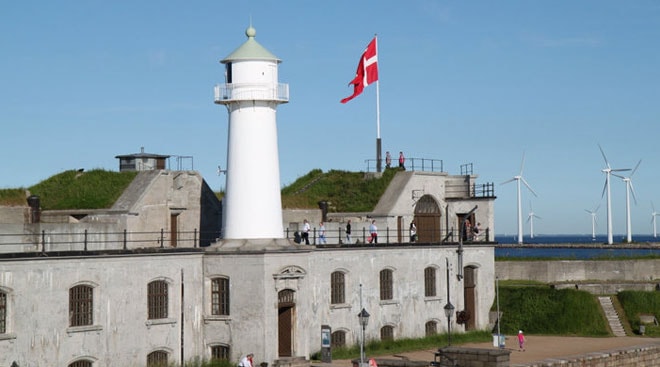 Trekroner
In 1700, Copenhagen was bombarded from the sea, and in 1713 some old warship were set aground  by the straight and narrow path in the entering to Copenhagen so the city was better protected from the sea. One of the warships was Trekroner.

Trekroner was close to two of Copenhagen's most dramatic events. Firstly, Battle of Copenhagen in 1801 and since the bombardment of Copenhagen in 1807.

In 1801, Trekroner was a serious threat to the British assault force, and therefore Lord Nelson kept the naval force out of reach.

Discover the casemate buildings
 
Today Trekroner is open to all. Here, you can discover the various exhibition cases in the casemate buildings. You can also watch a film about the Battle of Copenhagen or you can go down to the cold basement with a flashlight and hear stories about the good life in Trekroner.