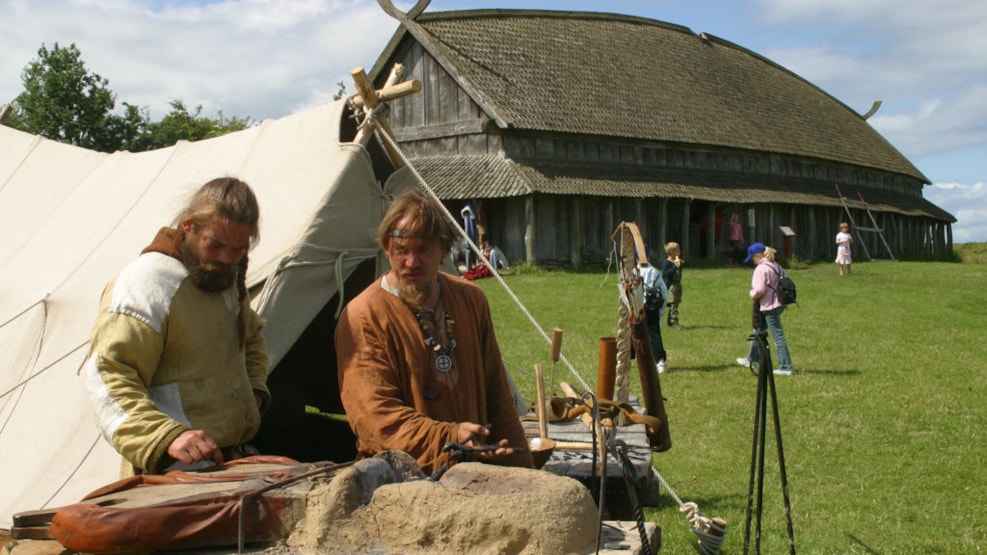 Trelleborg - museum of the Viking Age
Trelleborg – monument, museum and centre of experience.
West of Slagelse you will find one of Denmark's most important monuments from the Viking age. 
Harold Blåtand's gigantic circular fortress from around 900 is the most well preserved fort of its kind. Together with the museum and the many activities offered in the summer, Trelleborg is definitely worth a visit for the whole family. You will certainly get feel of what life was like a thousand years ago.
Trelleborg is part of The National Museum of Denmark.