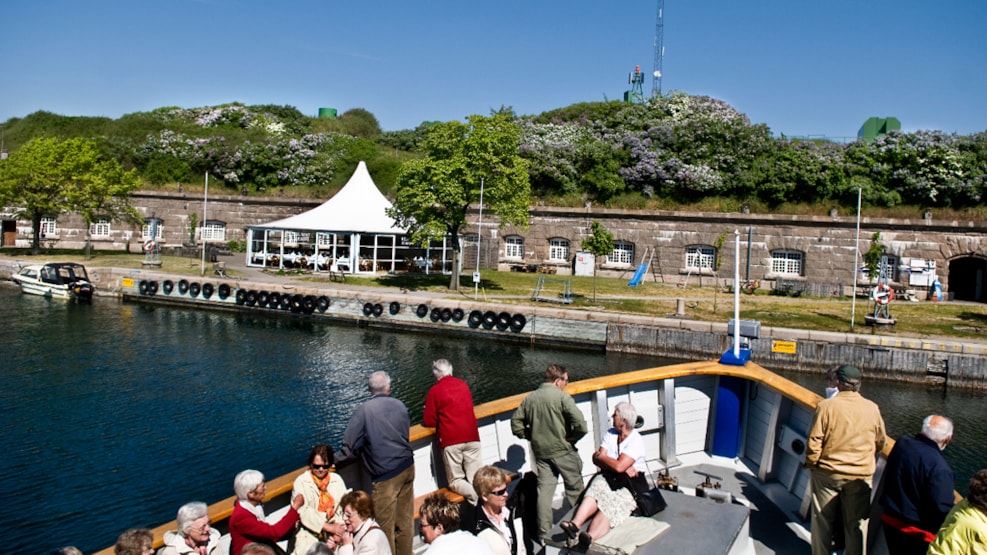 Trips to Flakfortet
Visit the 100-year-old man-made island and fortress in the Sound.
With daily departures from Nyhavn in central Copenhagen, it's easy to take a trip to this island in the middle of the Sound, where you can explore maritime history, go ghost hunting or play mini golf. 
The man-made island and fortress, Flakfortet, in the Sound between Denmark and Sweden, is over 100 years old. 
Daily departures to Flakfortet
With several daily departures from Nyhavn harbour outside number 71, boat trips to it give you the chance to experience a true maritime atmosphere with an almost Mediterranean touch at Flakfortet island.
Cruise through the Port of Copenhagen past Middelgrundens windmill park to the maritime fortress Flakfortet as it guards the entrance to Copenhagen harbour. 
Activities on the island include historical tours, a treasure hunt, a ghost hunt and mini-golf. There is also a restaurant on the island. 
Book tickets in advance at Sparshipping.dk.