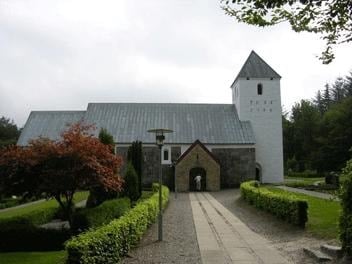 Tved Church in Thy National Park
Tved Church was originally the center of the village of Tved, which was destroyed by sand blasting.
Tved Church is from the Middle Ages and was left behind due to sand escape from around 1500-1900.
The church is from Romanesque times, and several windows as well as the north and south doors (the last one, however, walled) have been preserved.
Two Romanesque granite tombstones with crosses stand as pillars at the door of the porch.