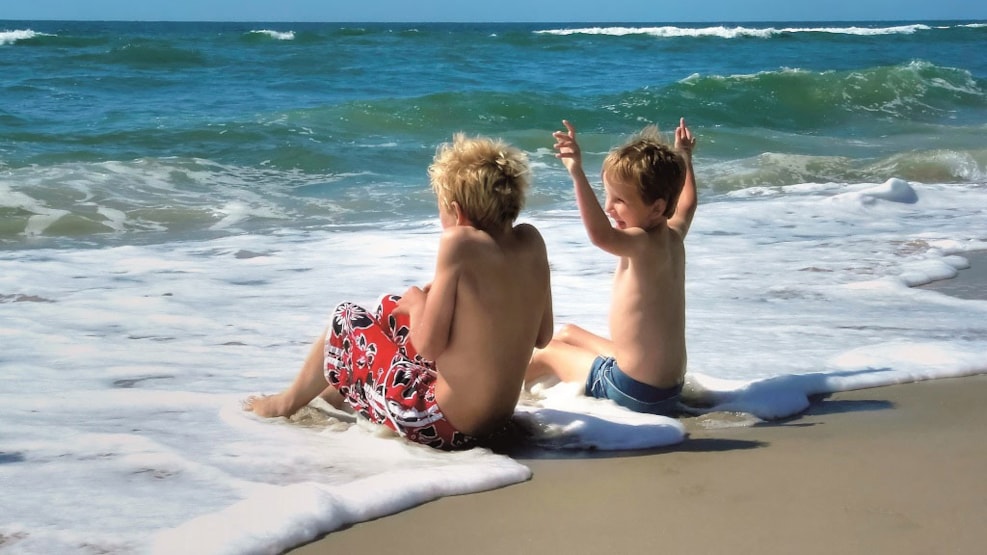 Tversted Strand (beach)
A white sandy beach that is very child friendly. Enjoy a swim in the fresh ocean and buy an ice cream at one of the many ice cream shops. 
Enjoy the lovely sand beach in Tversted and up towards Skiveren with numerous dunes to explore. The beach is a great place to bring children.
All year round the beach is a getaway place for long hikes, beach fun and lots of fresh air. The beach has great parking and bathroom facilities. It is possible to drive on the beach in both directions. However, due to the high numbers of visitors and children some areas on the beach are car free zones.
The beach is visited throughout the year by guests who are enjoying a hot summer day in the water, or a winter day with big waves and tough winds. Every season has its own charm.
By the boathouse it is possible to find information about the quality of the water, the surrounding nature, procedure information in case of emergency and much more.
Dogs are welcome at the beach, just be sure to have them in leash throughout the summer months. From October to march the dog can run free as long as the owner easily can control the dog. Always make sure to respect other visitors at the beach and clean up after the dog.
On the way to the beach garbage cans has been placed, to ensure the beaches are kept clean. Please use these when leaving the beach and clean up after yourself.